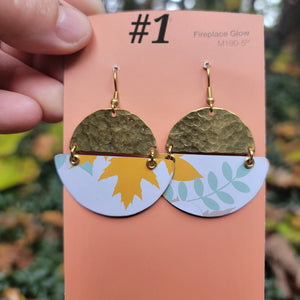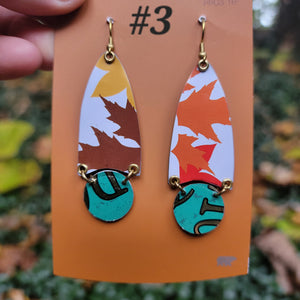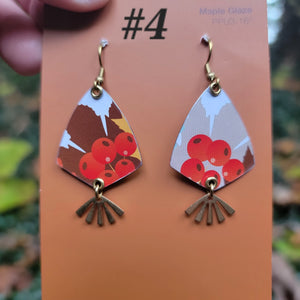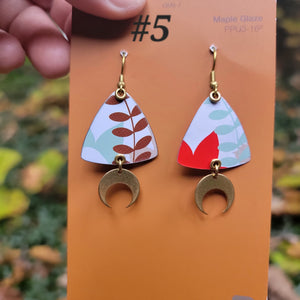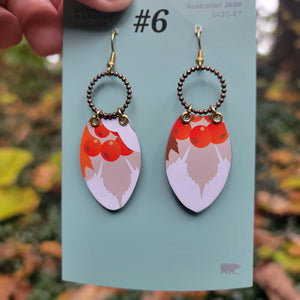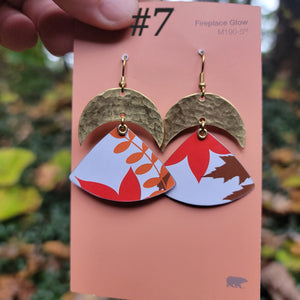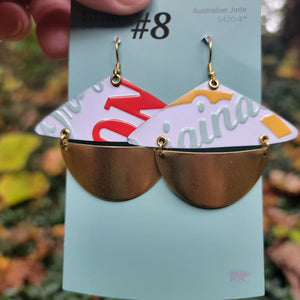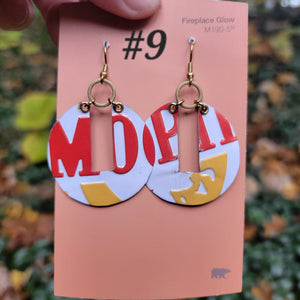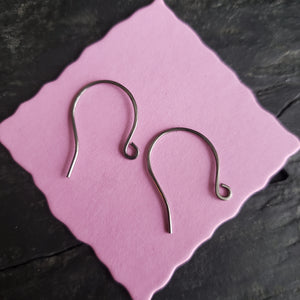 Fall Pastels Collection - Repurposed Tin Earrings
Fall hues, but softer, with an ivory white background. This collection came from the lid of a Moonpie box.
Tin shapes have been cut out, shaped and sanded, and paired with hammered and textured brass components, rivets and earwires. Brass eyelets add a nice finish. Choose your design from the photos and the drop-down menu.
There is also an option of ordering handmade niobium (hypoallergenic stainless steel) for those with nickel sensitivities for an additional $5.
PLEASE NOTE: Because these pieces are made from vintage tins, the metal surface may be uneven and/or have imperfections, tiny dings or scratches. To me, this is part of the piece's history.  Please look carefully at the photos before purchasing so you know what imperfections exist, & so you are happy with your purchase!