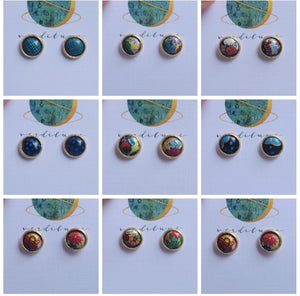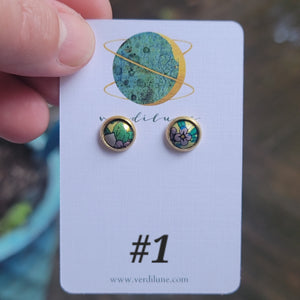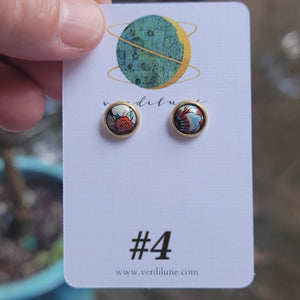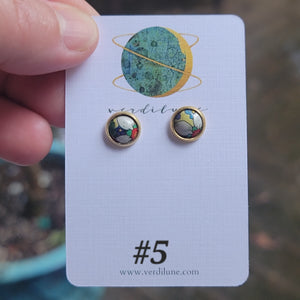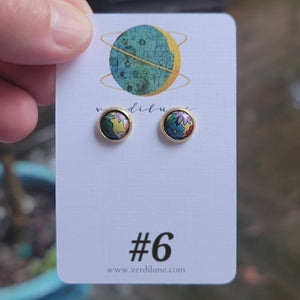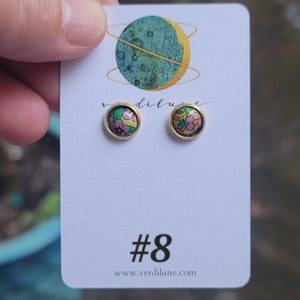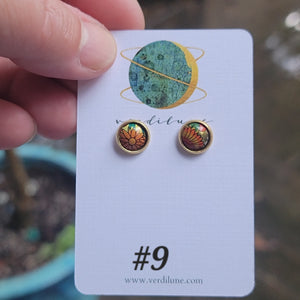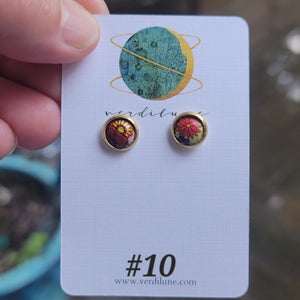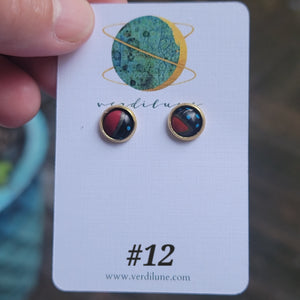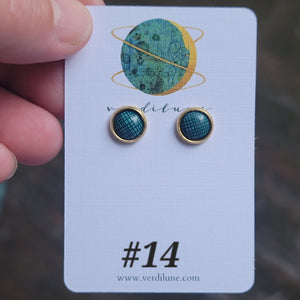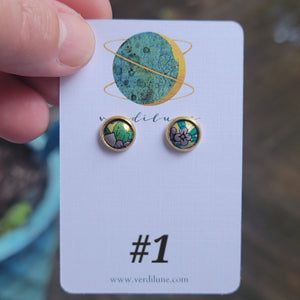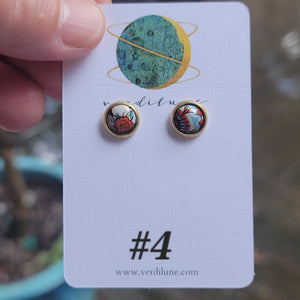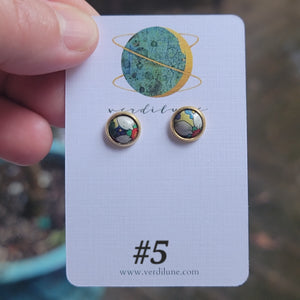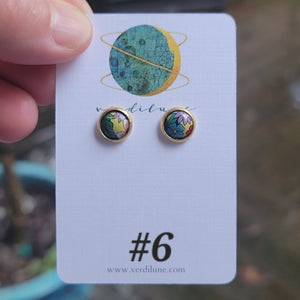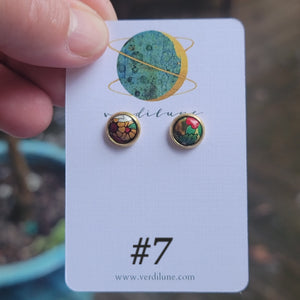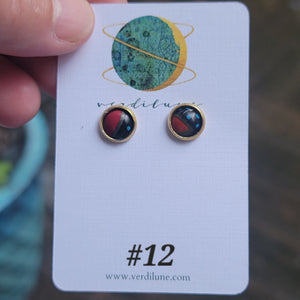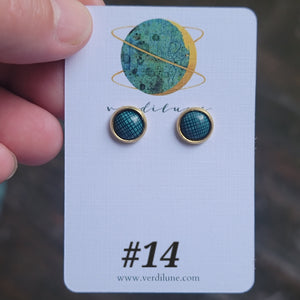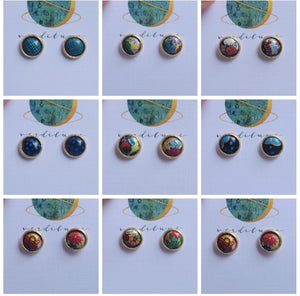 Vintage Tin Mini Posts Collection - Repurposed Vintage Tin Earrings
Tiny post earrings for those of you that don't wear dangles!  I punch out 3/8" discs from decorative vintage tins, dap them with a hammer to make them concave, and then epoxy them inside brass bezel frames. Stainless steel posts with rubber backs.
Choose your design from the photos and dropdown menu.
PLEASE NOTE: Because these pieces are made from vintage tins, the metal surface may be uneven and/or have imperfections, tiny dings or scratches. To me, this is part of the piece's history.  Please look carefully at the photos before purchasing so you know what imperfections exist, & so you are happy with your purchase!