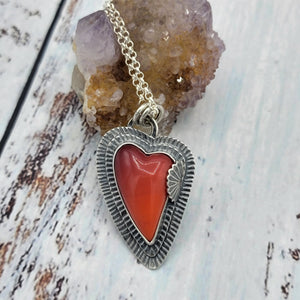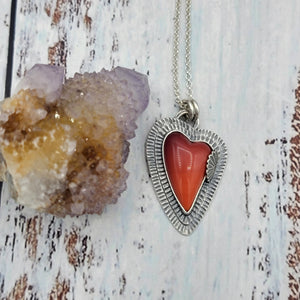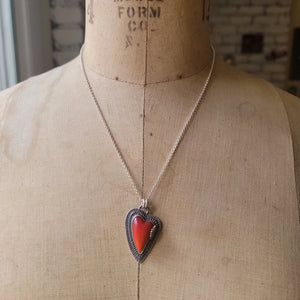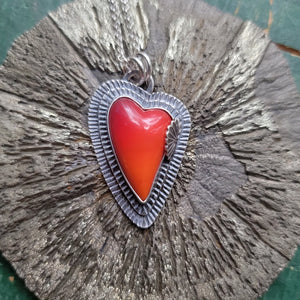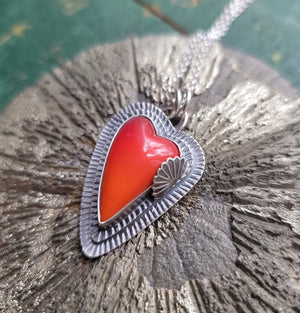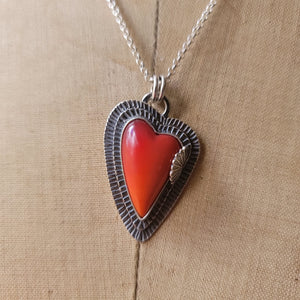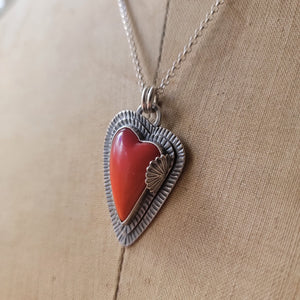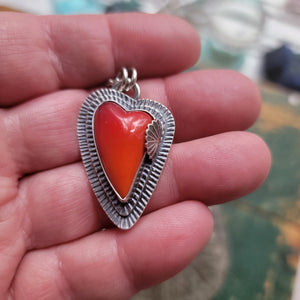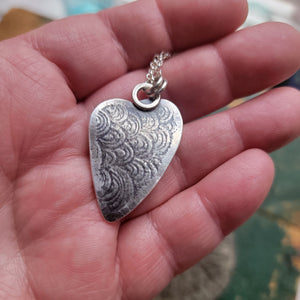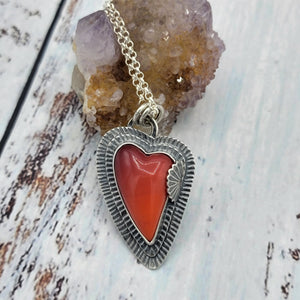 Rosarita Heart Pendant in Sterling Silver
This amazing deep red to orange-y red ombré heart is made from rosarita. Rosarita is an increasingly rare and pricey by-product of gold smelting up until the 70's. Google it for more info. I love to incorporate many repurposed materials in my work.
Set in a smooth sterling bezel on 2 layers of hand-stamped 22 gauge Sterling silver sheet. A sterling silver scalloped fan asymmetrically adorns the heart. The reverse side of the pendant is textured with a scribbled heart motif. Oxidized liver of sulphur & then sanded and polished to bring out the highlights of the silver. Pendant measures 1" wide & 1 1/2" long. Hangs from an 19" sterling silver rolo chain with a lobster clasp closure.