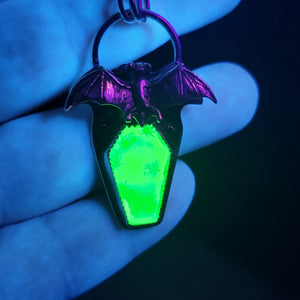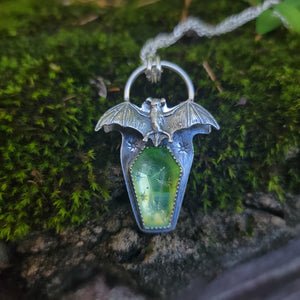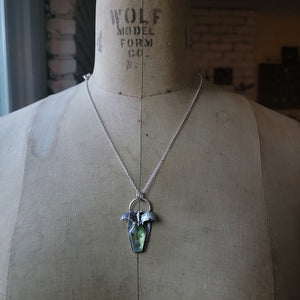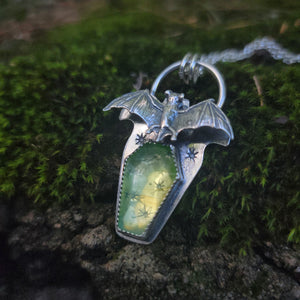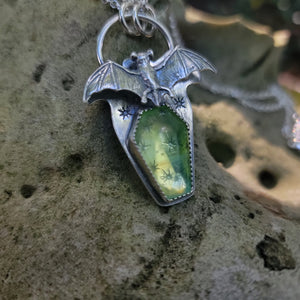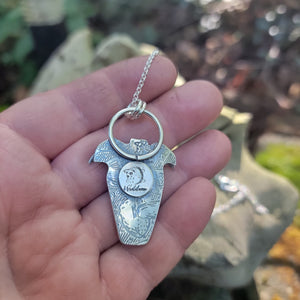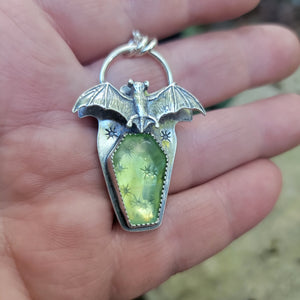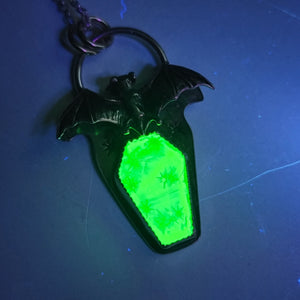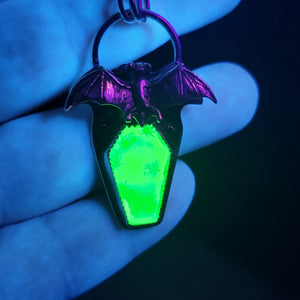 Fluorescent Uranium Glass Flying Bat Pendant in Sterling Silver
A solid cast sterling silver bat with outspread wings flies above a coffin made from uranium glass (aka: vaseline glass, custard glass, Fenton glass.) Uranium glass is glass that has had uranium added to it before melting to create colours. Typically, made with low levels of uranium. The uranium was added for the fluorescent effect it created - in UV light, this glass glows an eerie green light!
Beneath the uranium glass are handstamped starbursts, which also decorate the outside of the coffin as well.
All pieces have been soldered to 20 gauge sterling silver sheet. 20" sterling silver rolo chain, finished with a lobster clasp closure.