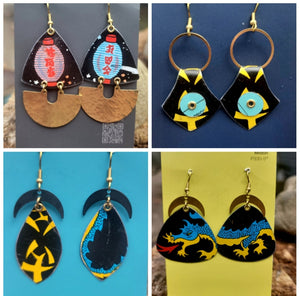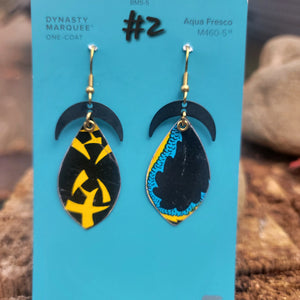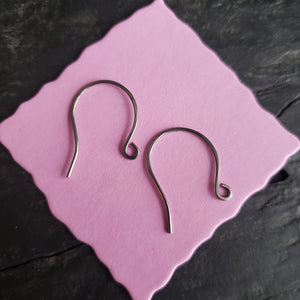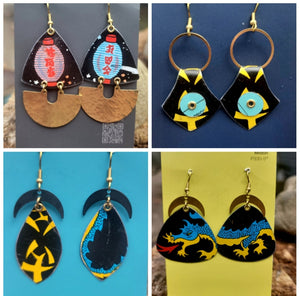 Chinatown Collection - Repurposed Vintage Tin Earrings
From an amazing old Chinese checkers game tin.
Tin shapes have been cut out, shaped and sanded, and paired with hammered and textured brass components, rivets and earwires. Brass eyelets add a nice finish. Choose your design from the photos and the drop-down menu.
Hypoallergenic niobium earwire upgrade available for $5.
PLEASE NOTE: Because these pieces are made from vintage tins, the metal surface may be uneven and/or have imperfections, tiny dings or scratches. To me, this is part of the piece's history.  Please look carefully at the photos before purchasing so you know what imperfections exist, & so you are happy with your purchase!