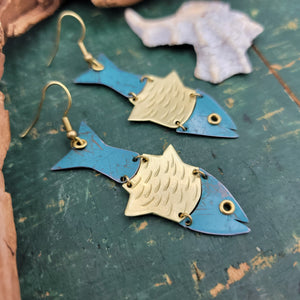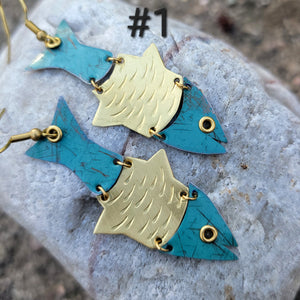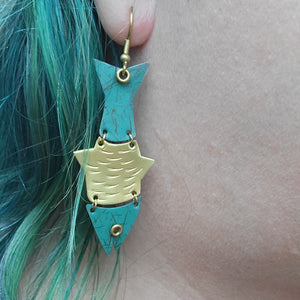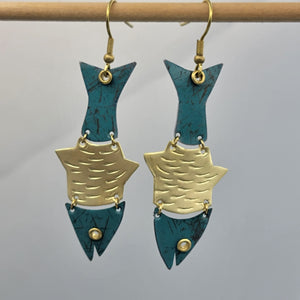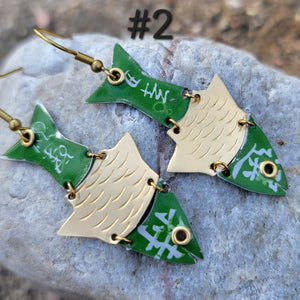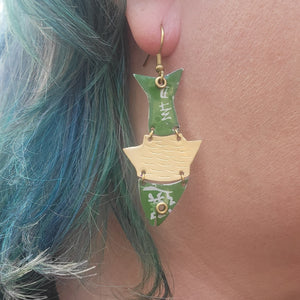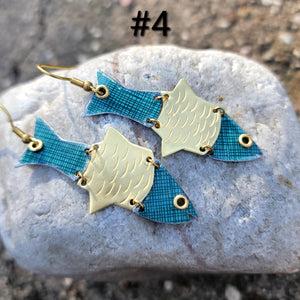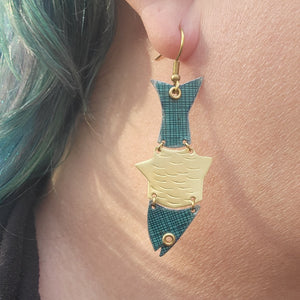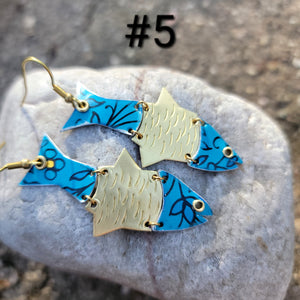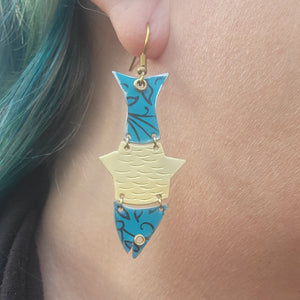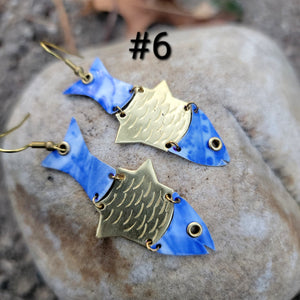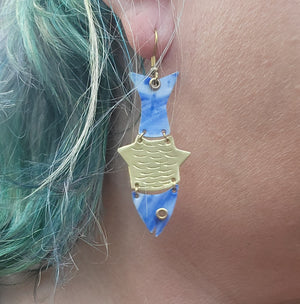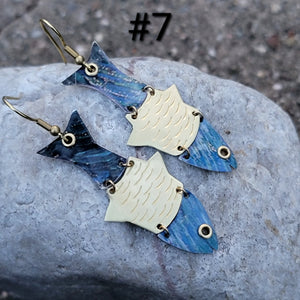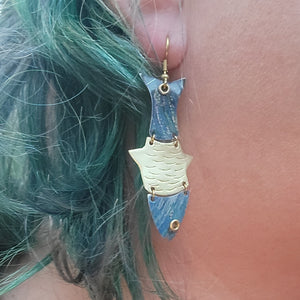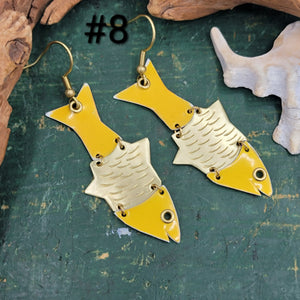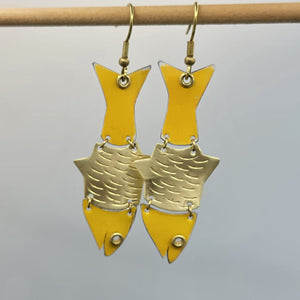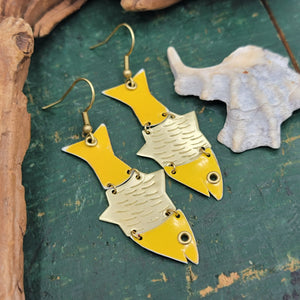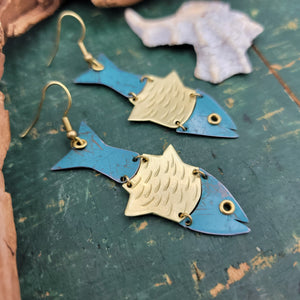 Kinetic Fish Earrings - Repurposed Tin Jewelry
These little fishies are cut from several vintage tins. The middle sections are hand cut brass, textured with "fish scales." Each piece is cut out by hand, sanded, and riveted, and connected with brass jump rings. Brass rivets, earwires & components. These are so lightweight! Measures 2 3/4" from earlobe to mouth.
PLEASE NOTE: Because these pieces are made from vintage tins, the metal surface may be uneven and/or have imperfections, tiny dings or scratches. To me, this is part of the piece's history.  Please look carefully at the photos before purchasing so you know what imperfections exist, & so you are happy with your purchase!