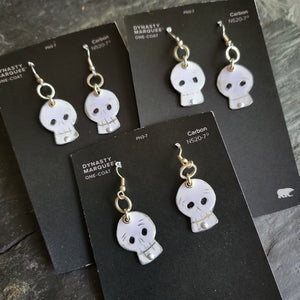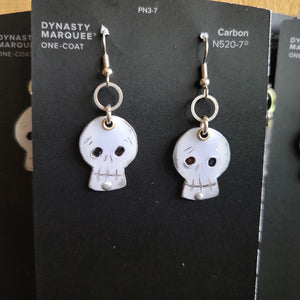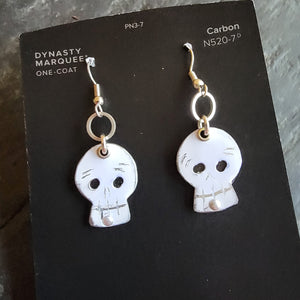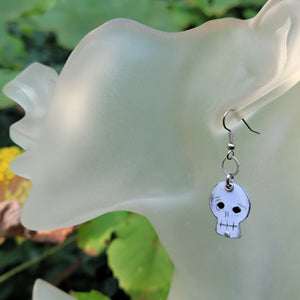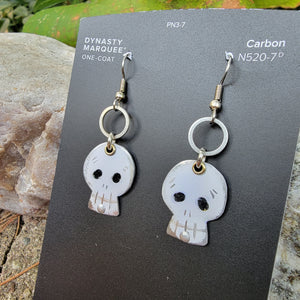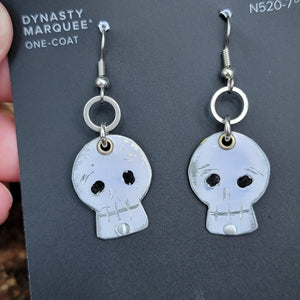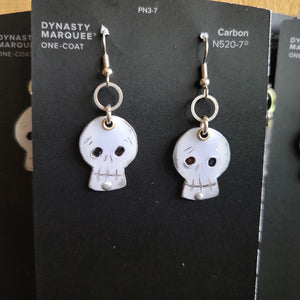 Silly Skullz Halloween Earrings - Repurposed Tin Earrings
These fun skull Halloween earrings are made from 2 layers of tin scrap. The layers are riveted together with aluminum rivets. I've etched the facial features in to the tin, revealing a toothy grin!  Plated brass earwires. 
Each pair will vary slightly.