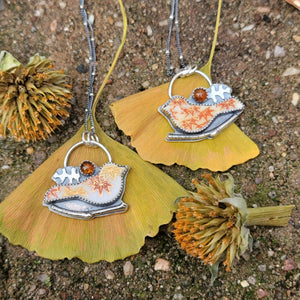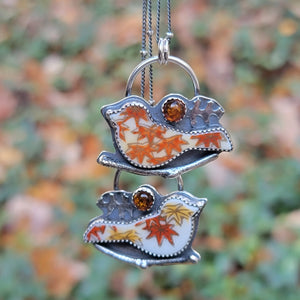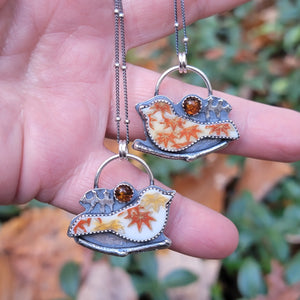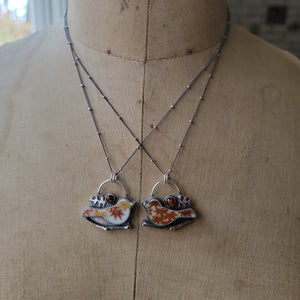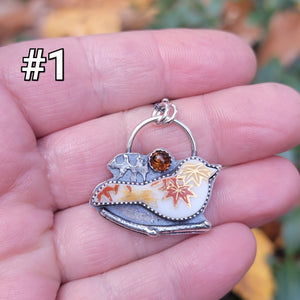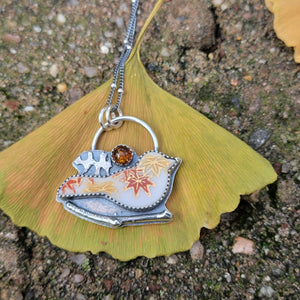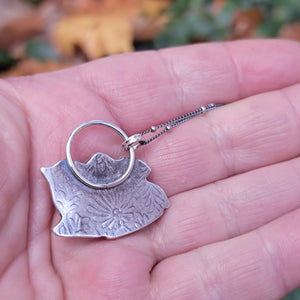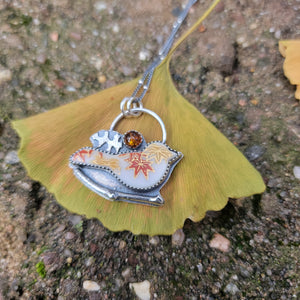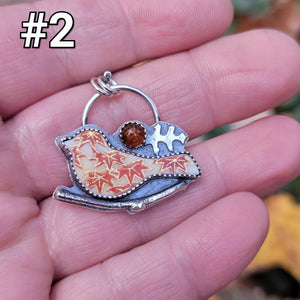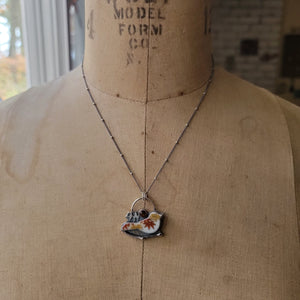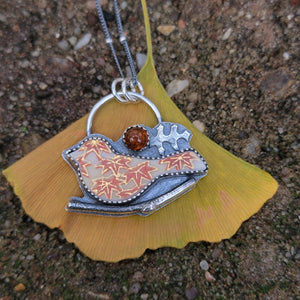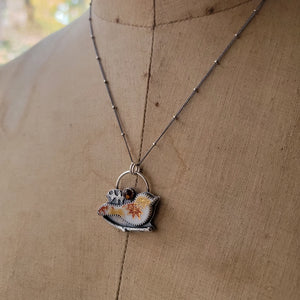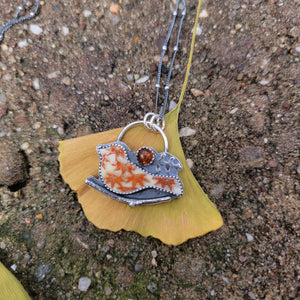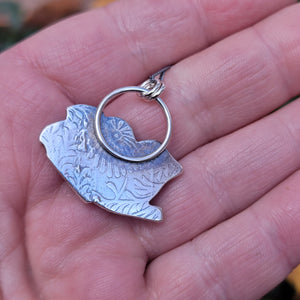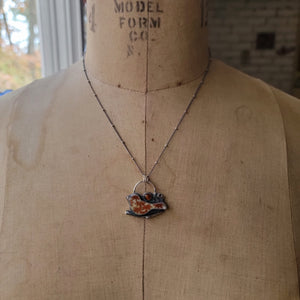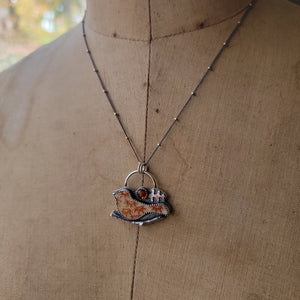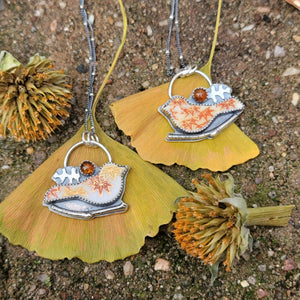 Autumn Maple Leaf Bird Pendants with Baltic Amber - Upcycled China in Sterling Silver
These lovely bird pendants are made from sections of broken china plate by stone cutter Sierra Stone Studios. She upcycles broken pottery and china by creating cabochons from the broken pieces. Jewelers like myself buy them to create unique, fun jewelry that promotes reusing materials that would otherwise end up in a landfill.
This setting for this piece is completely hand-fabricated by me in a serrated sterling silver bezel, soldered to thick 16 gauge recycled sterling silver sheet. The bird rests on a hand-cast sterling silver twig, and above each rests a 6mm Baltic amber cabochon and a tiny hand cut silver oak leaf. 17" oxidized sterling silver beaded chain with lobster clasp closure. The entire piece is oxidized with liver of sulphur and buffed and polished to bring out the highlights of the metal.