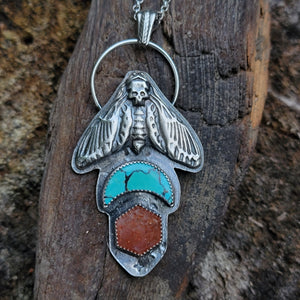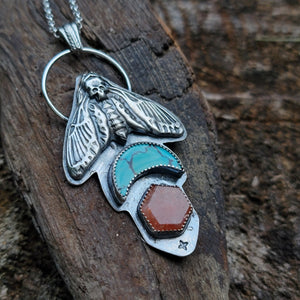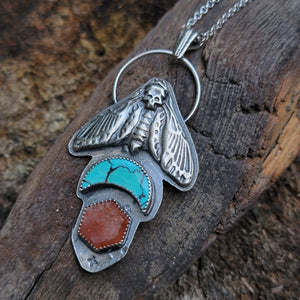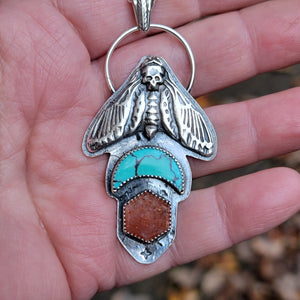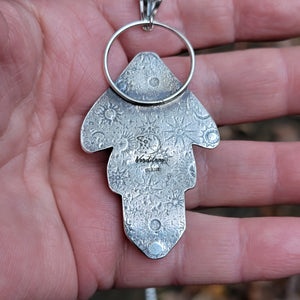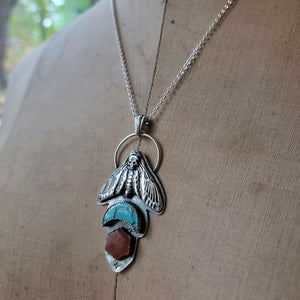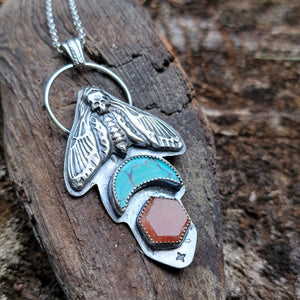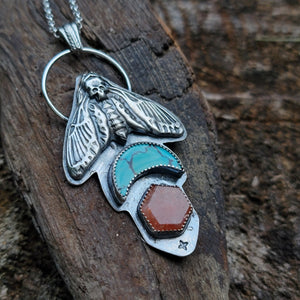 Hawk Moth Pendant with Turquoise & Sunstone in Sterling Silver
This amazing life-size Death's Head Hawk Moth is made from fine sterling silver sheet that I pressed 32 (yes thirty two) times against a die in my hydraulic press. The moth measures 1 3/4" wide and 1" tall.
I've made him into a totem by adding a crescent moon made of turquoise and a step cut hexagonal sunstone cab. All are backed with 20 gauge sterling silver sheet. The back is textured with a celestial pattern.
The whole pendant measures 2 1/2" in height and 1 3/4" in width.
Comes hung on a bright 20" sterling silver 2.2mm rolo chain with lobster clasp closure.