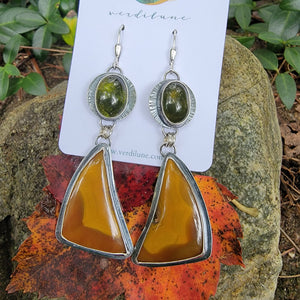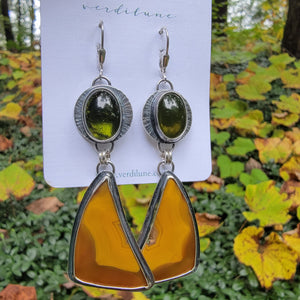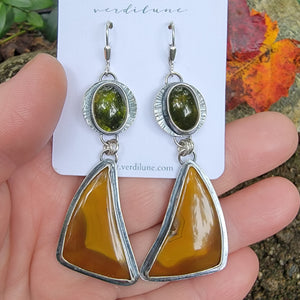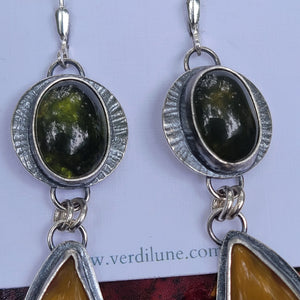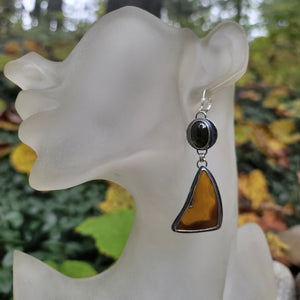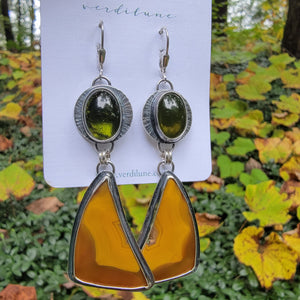 Mustard Yellow Condor Agate Spiderweb Earrings with Vesuvianite in Sterling Silver Earrings
This specimen pair of Argentinean Condor Agate absolutely took my breath away. Cut by my favorite stone cutter, the amazing Gary Wilson. What especially appealed to menis the pattern in each that truly resembles the edges if a spiderweb! Bonus that there is a tiny section of quartz druzy on the right stone that has a tiny green copper speck within it!
I've set these stones simply in a smooth bezel on 24 gauge sterling silver sheet. They sway delicately beneath smooth vesuvianite oval cabochons, set on textured sterling silver circles. Sterling silver leverback ear wires.