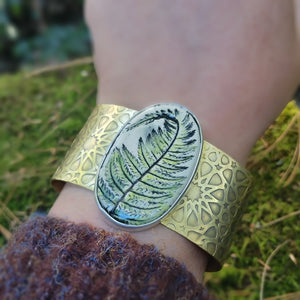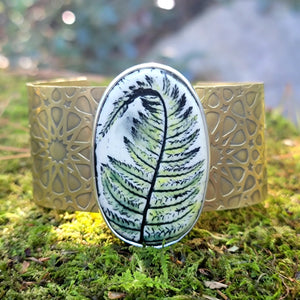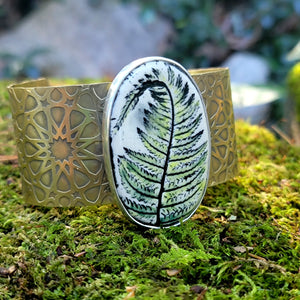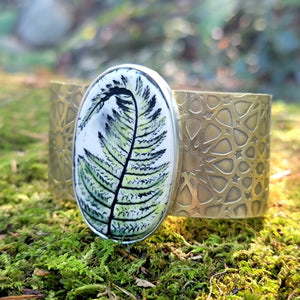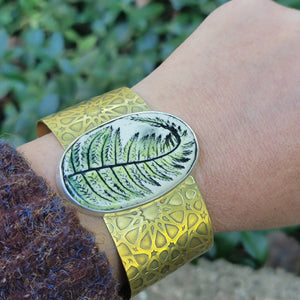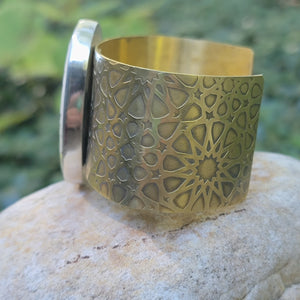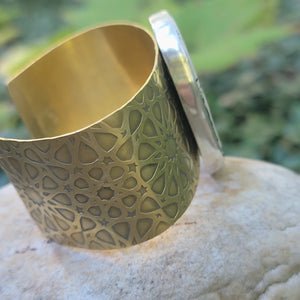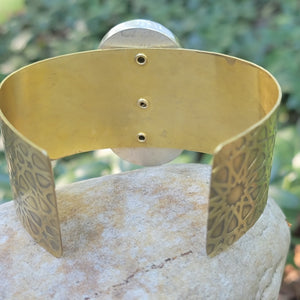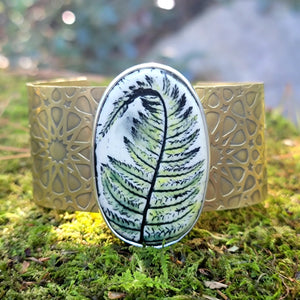 Rustic Ceramic Fern Cuff in Brass
This amazing, large ceramic fern cabochon.was created by Katy Kessler/Slash of Blue. I've set it in a smooth sterling silver bezel.The cuff was created from 20 gauge brass sheet, which has been patterned with a die and a rolling mill. The bezel has been riveted to the cuff. The brass was then oxidized and polished. Brass will oxidize with wear, but is easily cleaned with a polishing cloth.
Although adjustable, I recommend this cuff for larger wrists. I do not recommend for a wrist smaller than size 8.