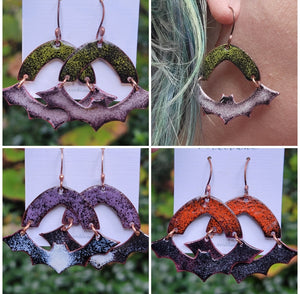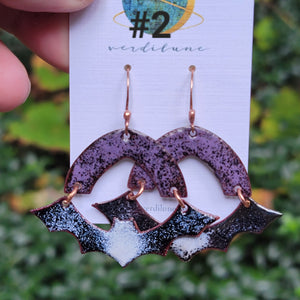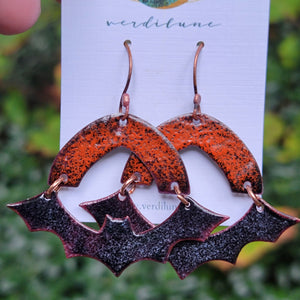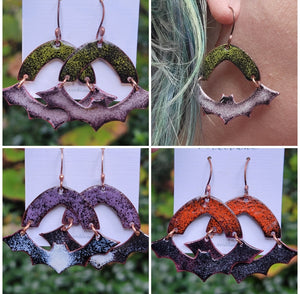 It's BATS - Enameled Copper Halloween Earrings
Torch enameled flying bat earrings. Copper everything. Handmade copper earwires.
*Note* Handmade Copper earwires tend to be a bit softer than regular earwires, but you'll have no problems if gentle. They have rubber stoppers, which can't be forced, or the wire will bend. Either skip using the rubber stoppers altogether, or if you do accidentally bend them, they can be easily reshaped by wrapping them around a dowel. They look way cooler than machine made earwires, so that's why I make them!
You will receive the exact pieces shown in photos.
Choose designs in the drop-down menu.
Sensitive to copper or brass? Add an earwire upgrade to your order. Choose from hypoallergenic Niobium stainless steel for $5 more, or oxidized sterling silver for $6 more.