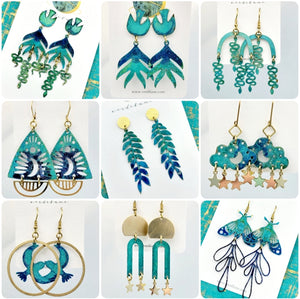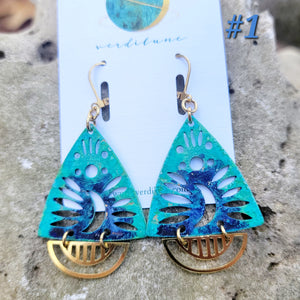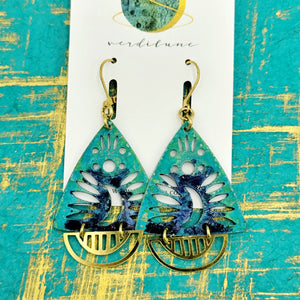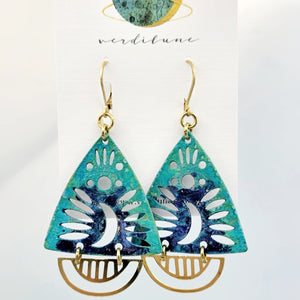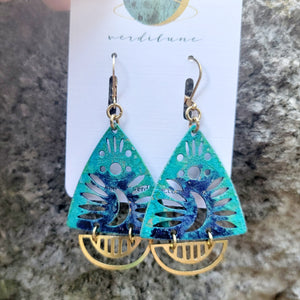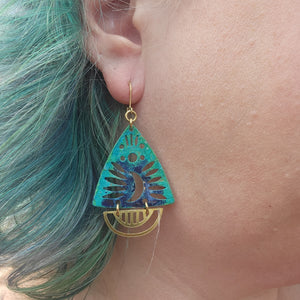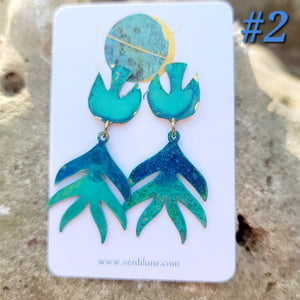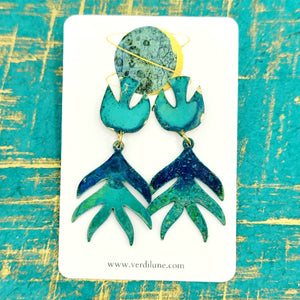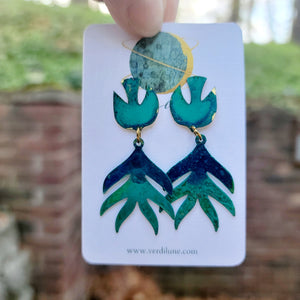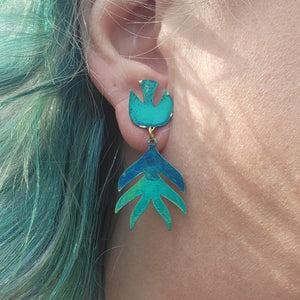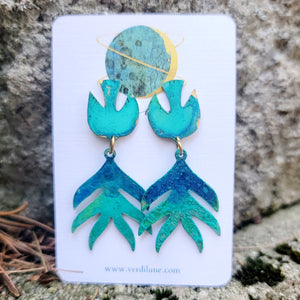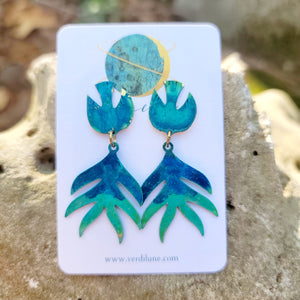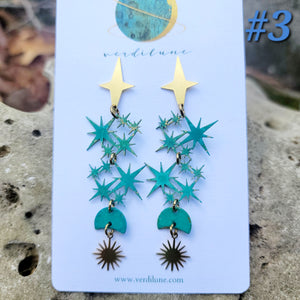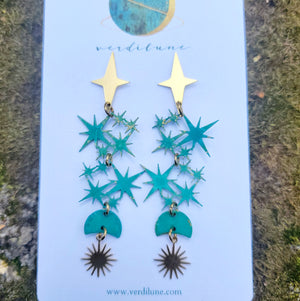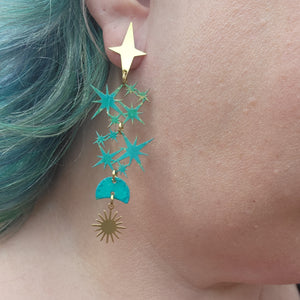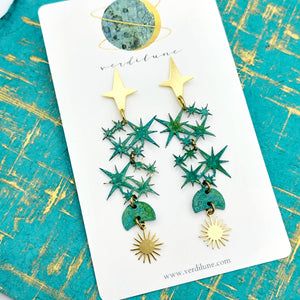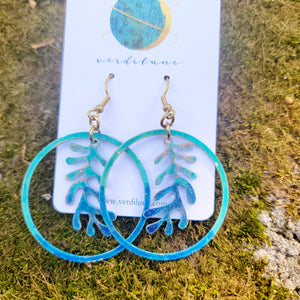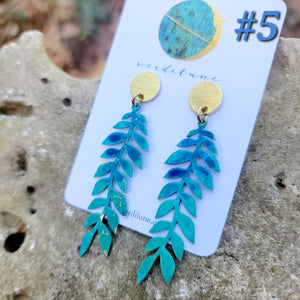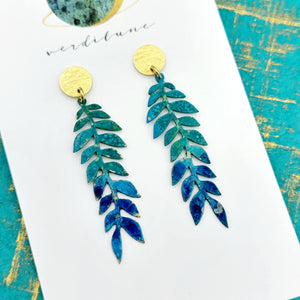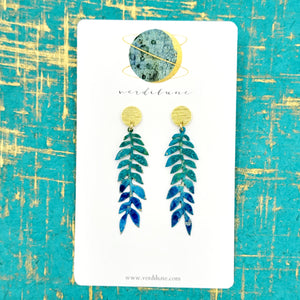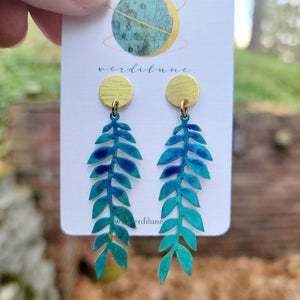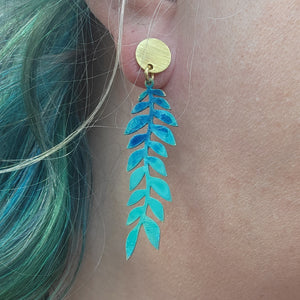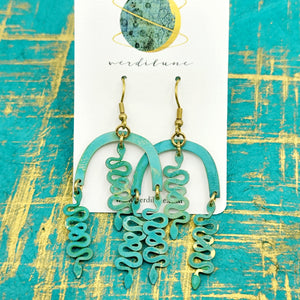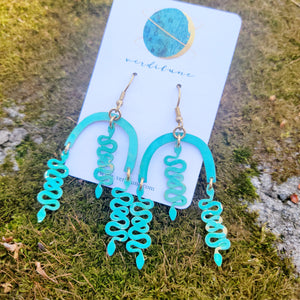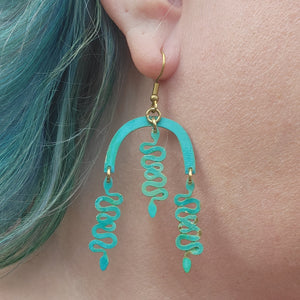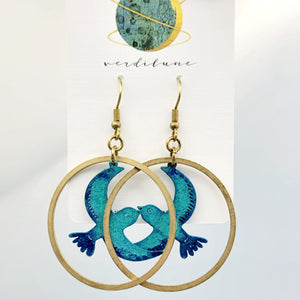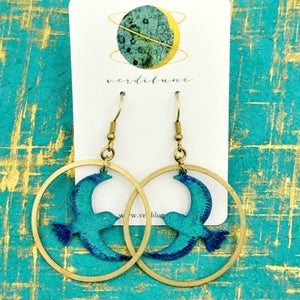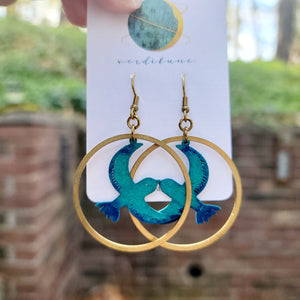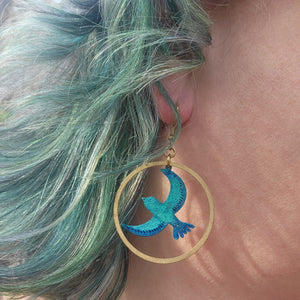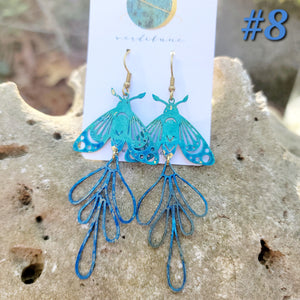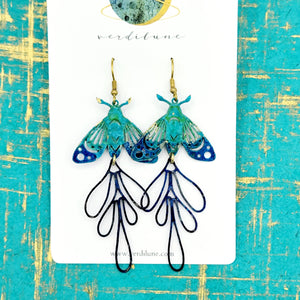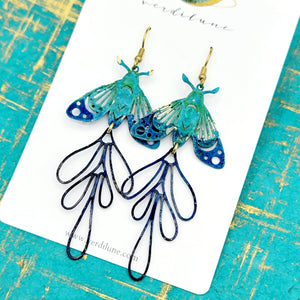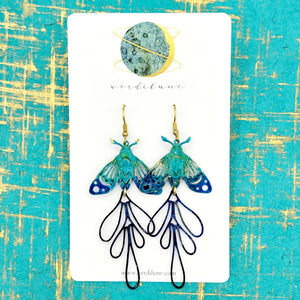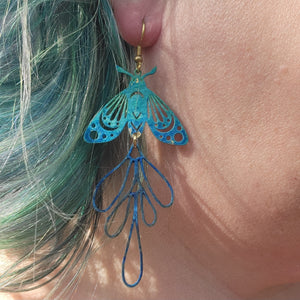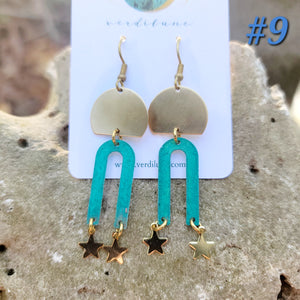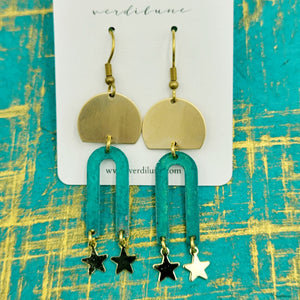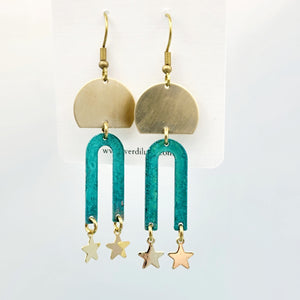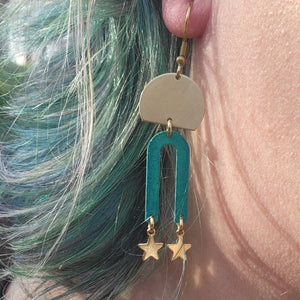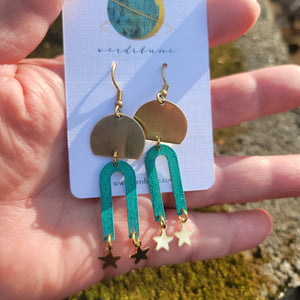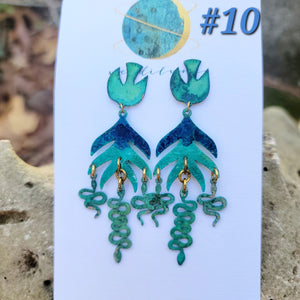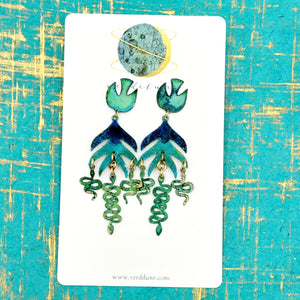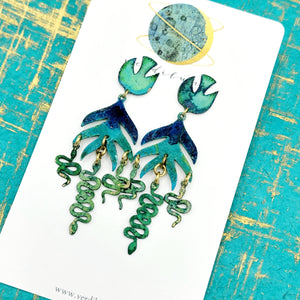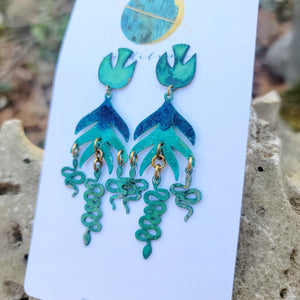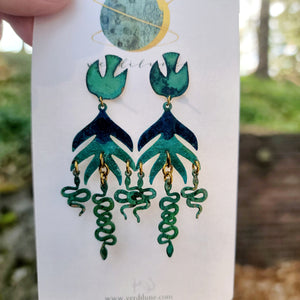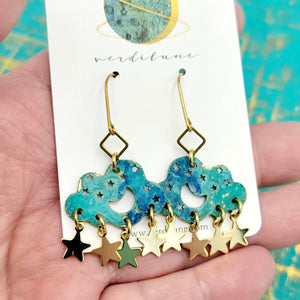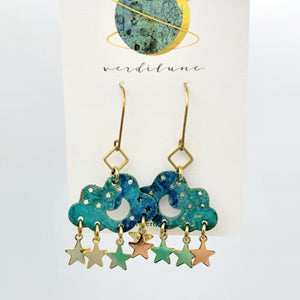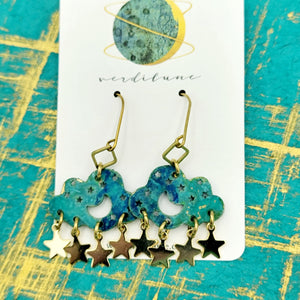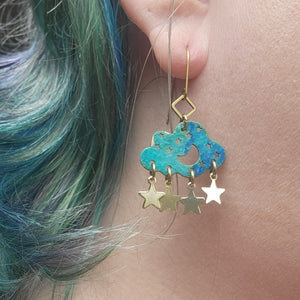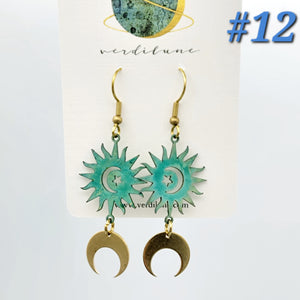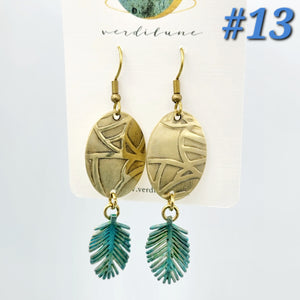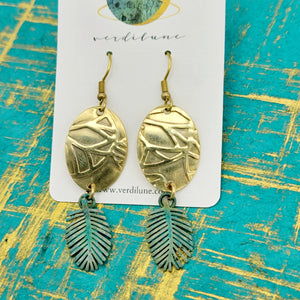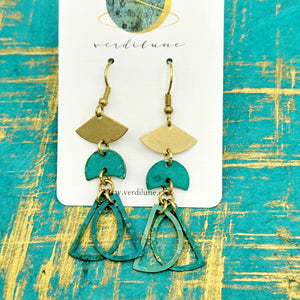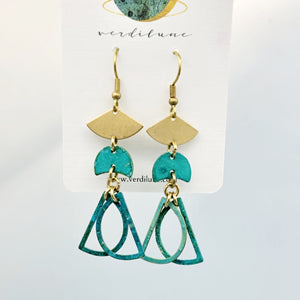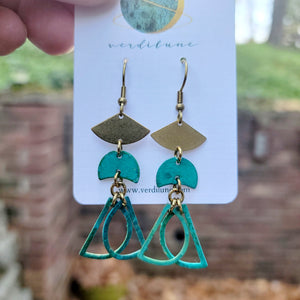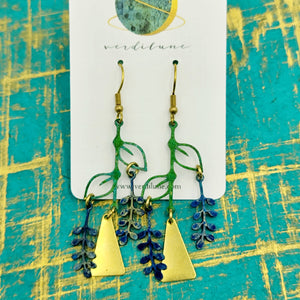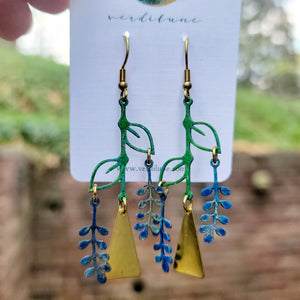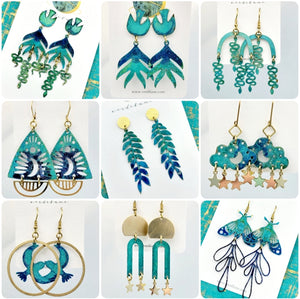 Sultry Summer Patina Earring Collection
This gorgeous earring collection is inspired by sultry, starry summer nights, warm ocean breezes, lush green foliage & the evening seranades of crickets, cicadas & songbirds. Brass components have been painted with verdigris green & ocean blue patinas. The pieces are then sealed with 2 layers of Protectaclear clear protective coat. Brass earwires. Suprisingly lightweight.
The pair you receive will differ slightly from those pictured, due to the hand painted process of creating patinas. The colors will be the same, yet each pair will be beautifully unique. Some may have subtle patterns in the patina, some may have more gold brass peeking thru the patina.