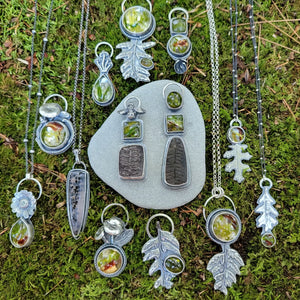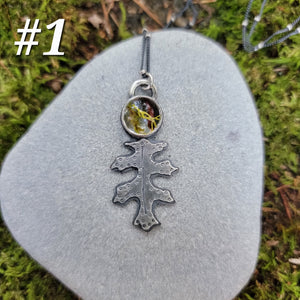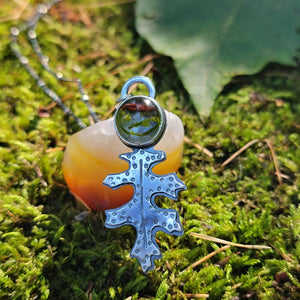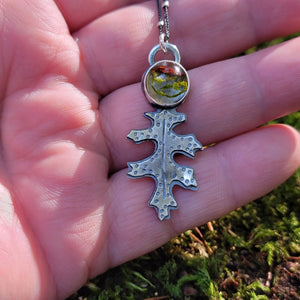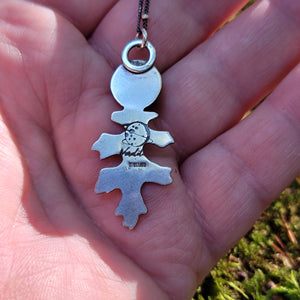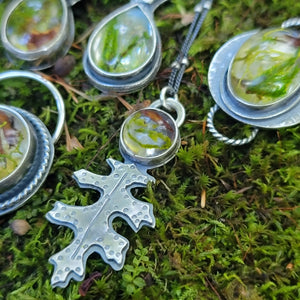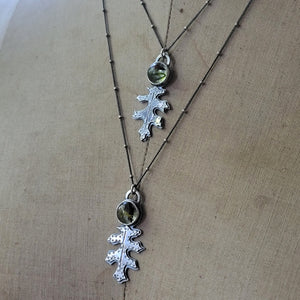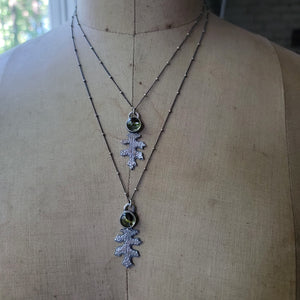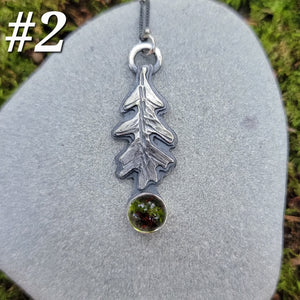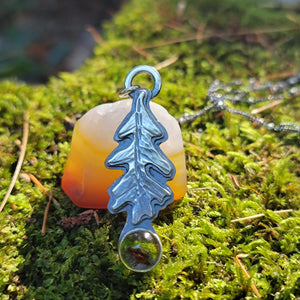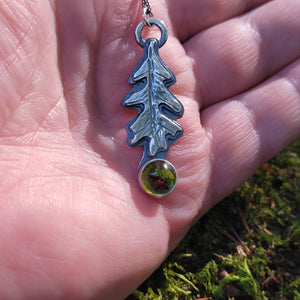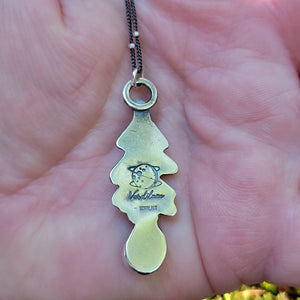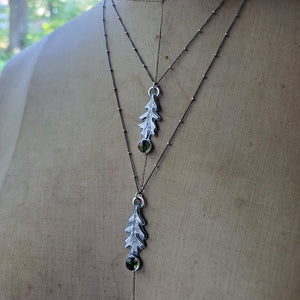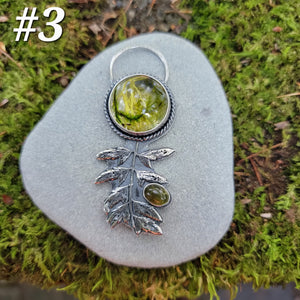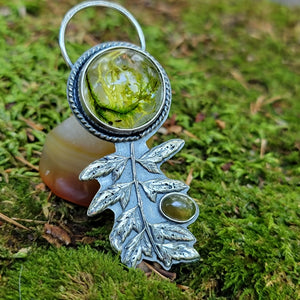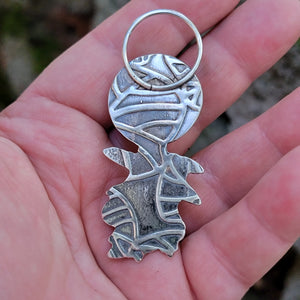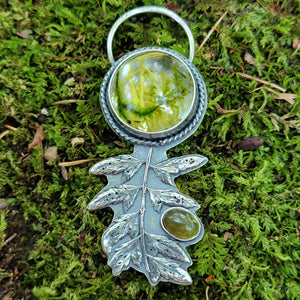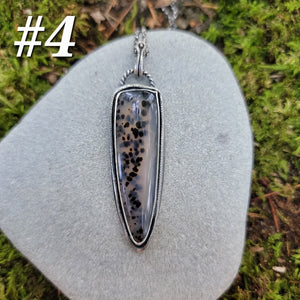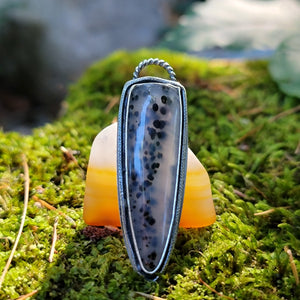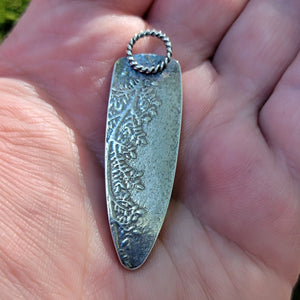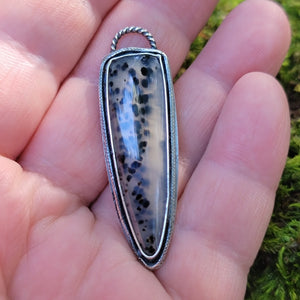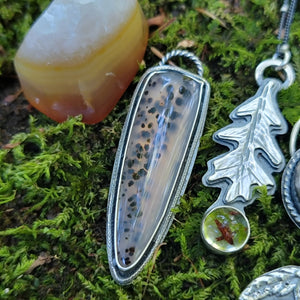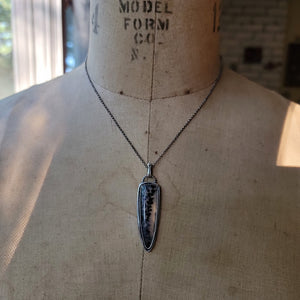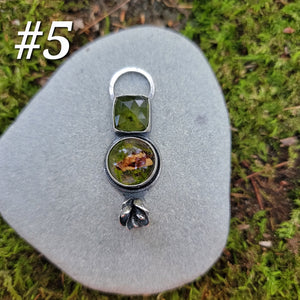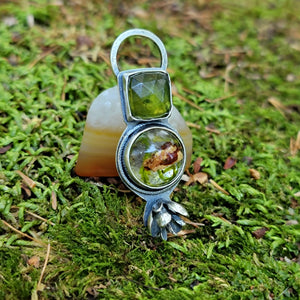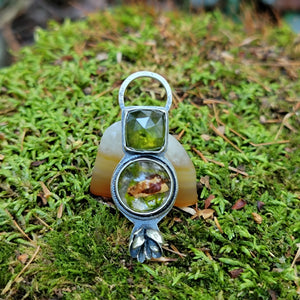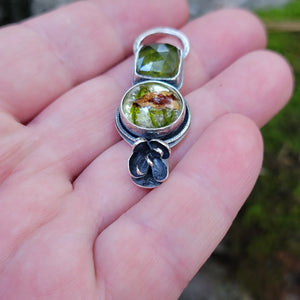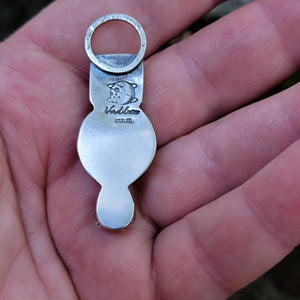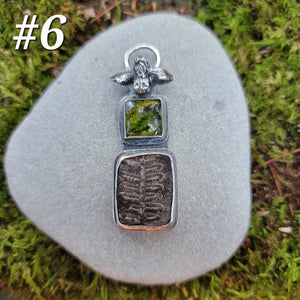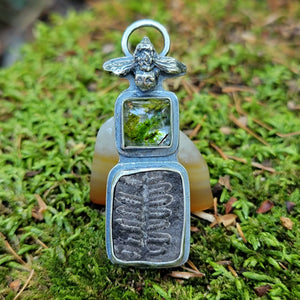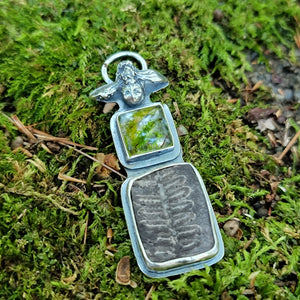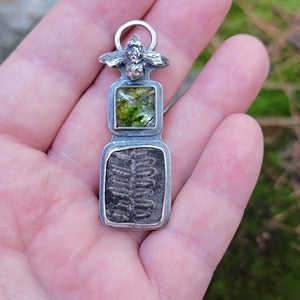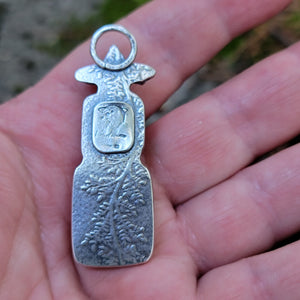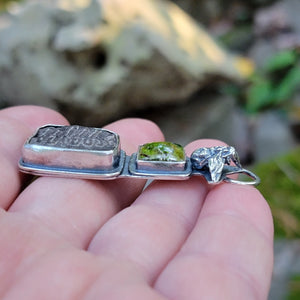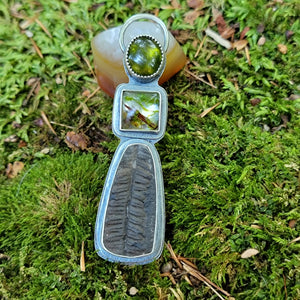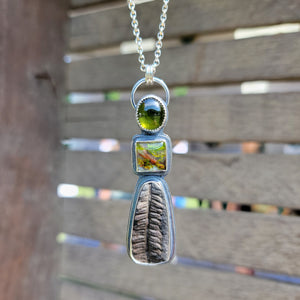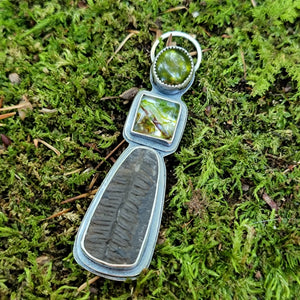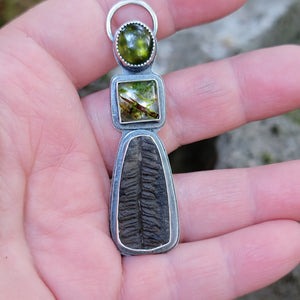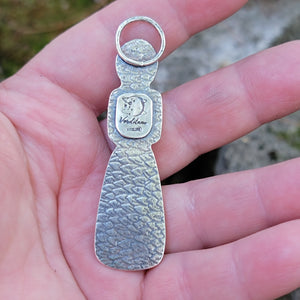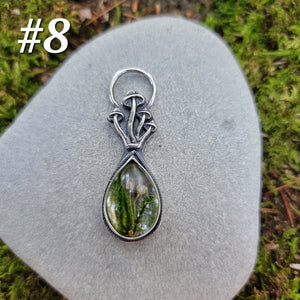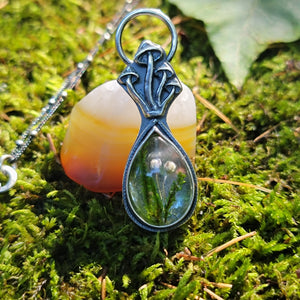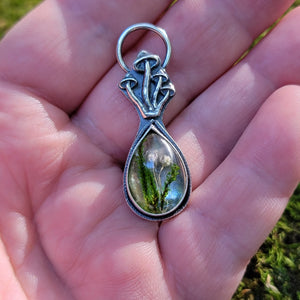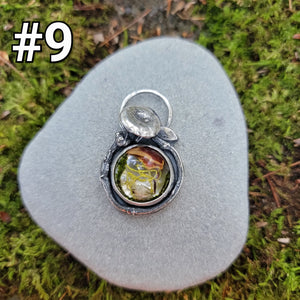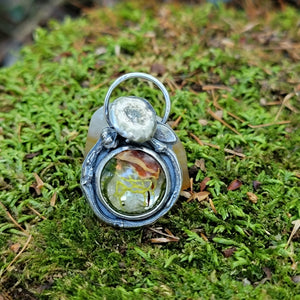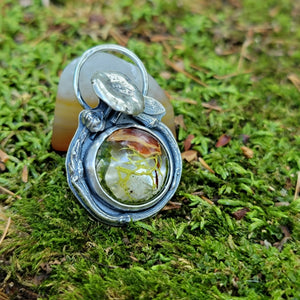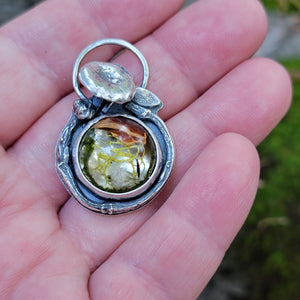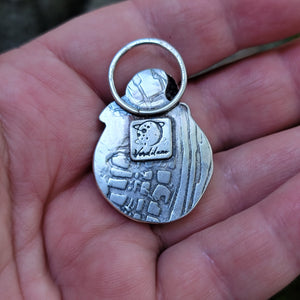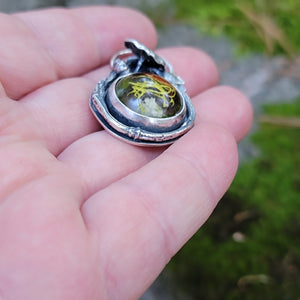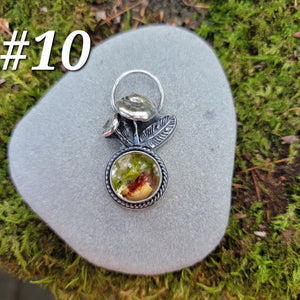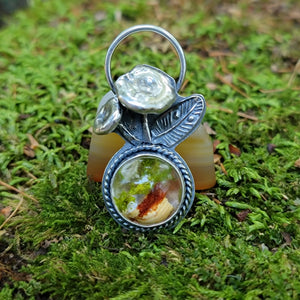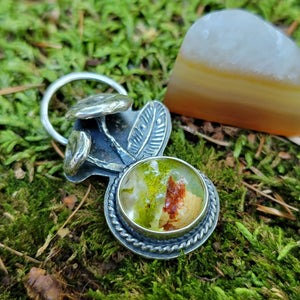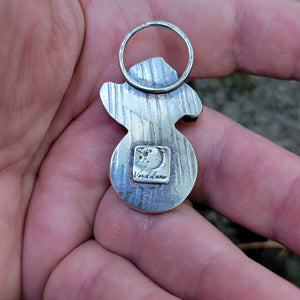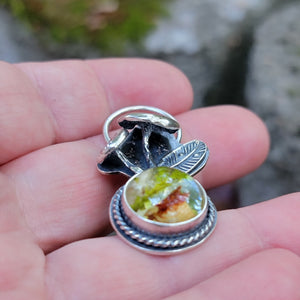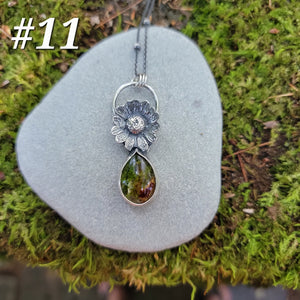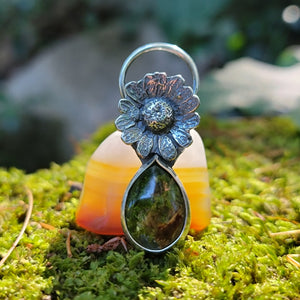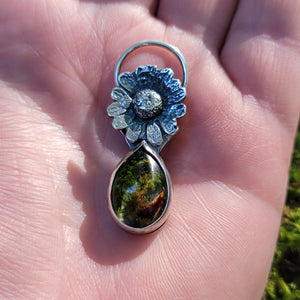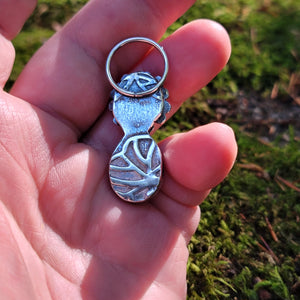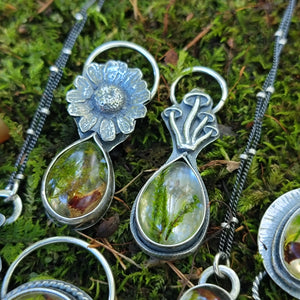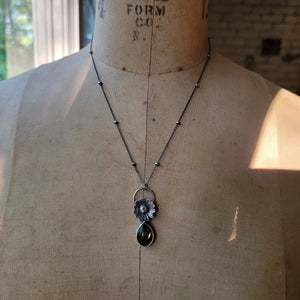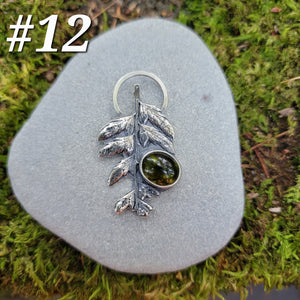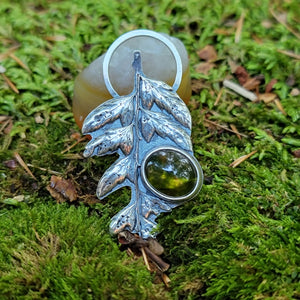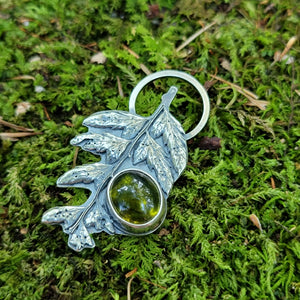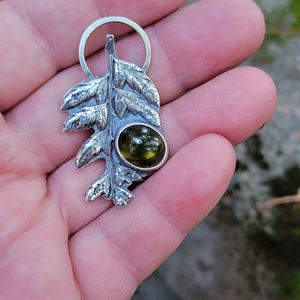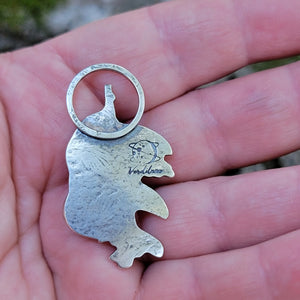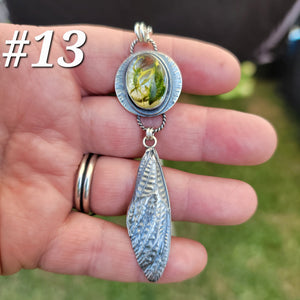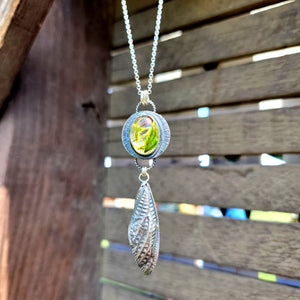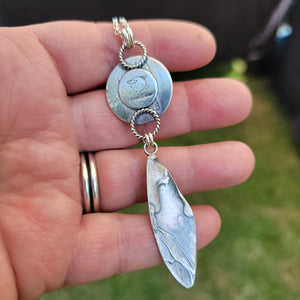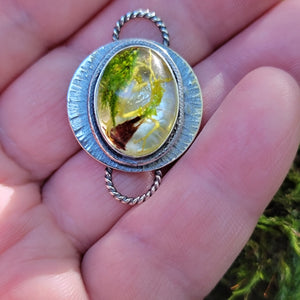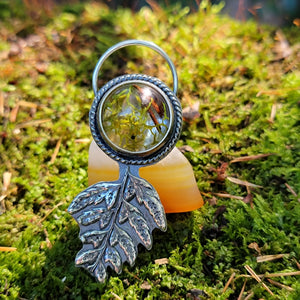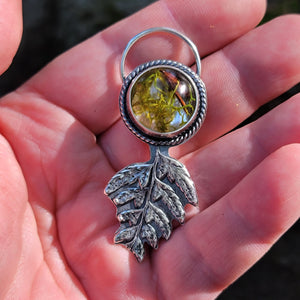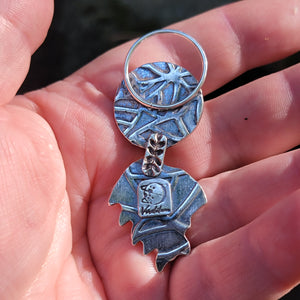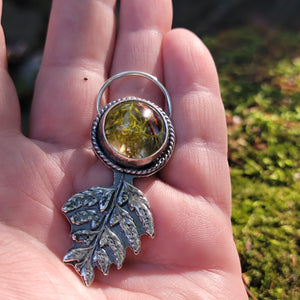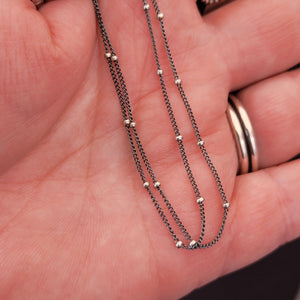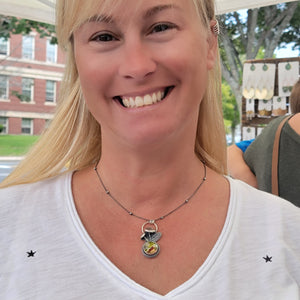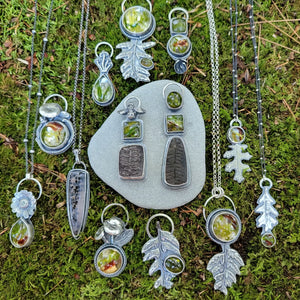 The Forest Floor Collection
Introducing the Forest Floor Collection! Every pendant is created by hand in sterling silver. Lichen, moss & bark are  captured in clear resin to form the cabochons that are the key element of most pieces. Each one-of-a-kind piece is a mix of some of the following other elements: deep green vesuvianite, sterling silver castings of mushrooms, ferns, bees, flowers, succulents & twigs. All silver has been oxidized in liver of sulphur, burnished & hardened in a tumbler, & then polished by hand to bring out shine & the highlights of the silver.
18" sterling silver beaded or rolo chains on all pendants.