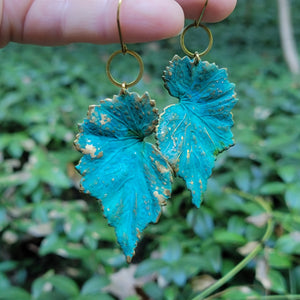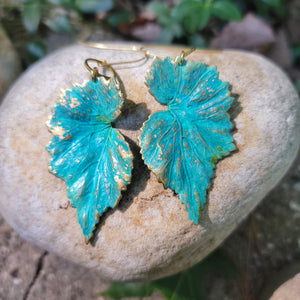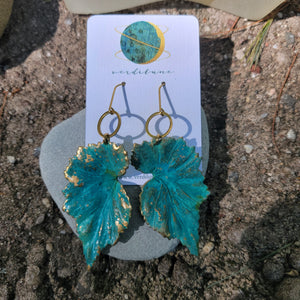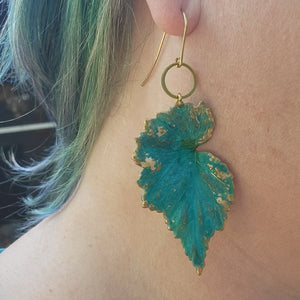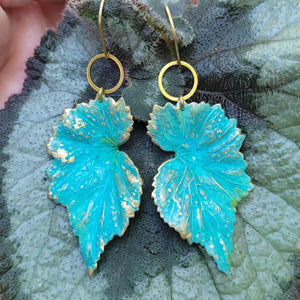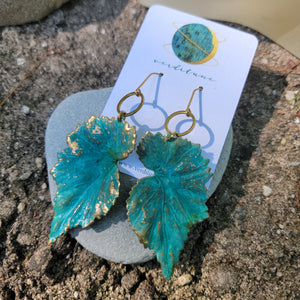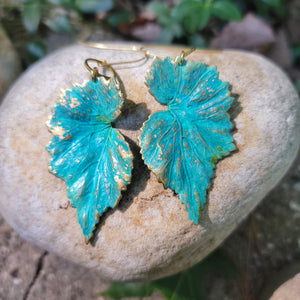 Verdigris Begonia Leaf Brass Earrings
Detailed brass 3 dimensional brass begonia leaves have been given a verdigris patina and sealed with ProtectaClear coating. Brass earwires and circles. Lightweight. Total length of the earrings is 3 1/2".
Each pair will be unique.  Some may have subtle patterns in the patina, some may have more gold brass peeking thru the patina.