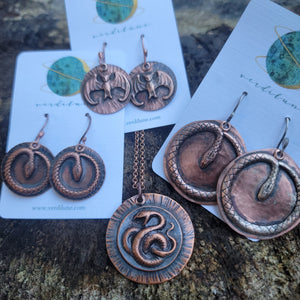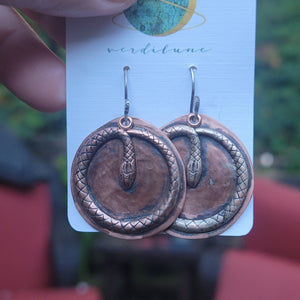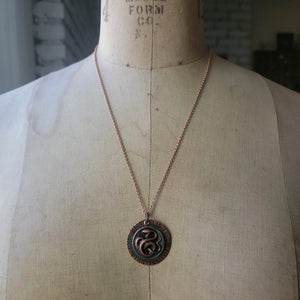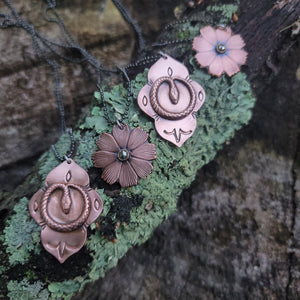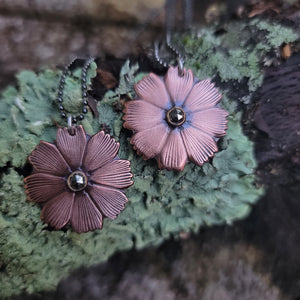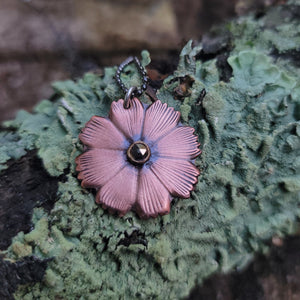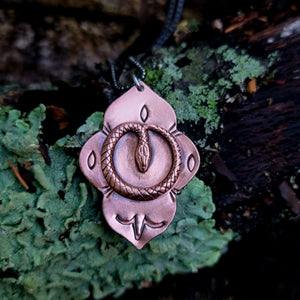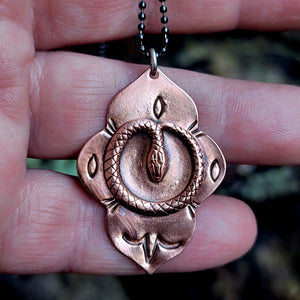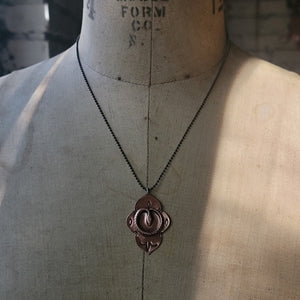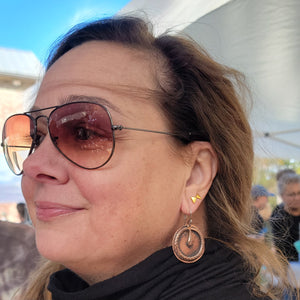 Copper Autumn Collection
Textured copper earrings & pendant with copper bats & snakes.  These creatures are made by pressing copper sheet into a die using a hydraulic press. They are then sawed out, sanded and soldered to a textured copper disc. *Earwires for the large snakes are handmade sterling silver.* (no need to upgrade.) Earwires for the small snakes and bats are handmade copper. Oxidized in liver of sulphur and then polished, which brings out the details of the designs.
Entwined snake Pendant hangs from a 22" copper chain with lobster clasp closure.
Scalloped Auroboros and Daisy pendants hang from 18" oxidized stainless steel ball chains with lobster clasp closures.
Are your ears sensitive to copper or brass? Add an earwire upgrade to your order. Choose from hypoallergenic Niobium stainless steel for an extra $5 or oxidized sterling silver for $6 more.