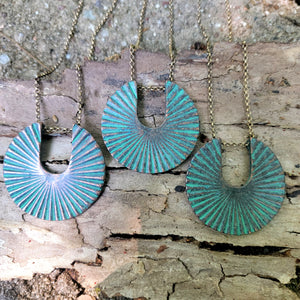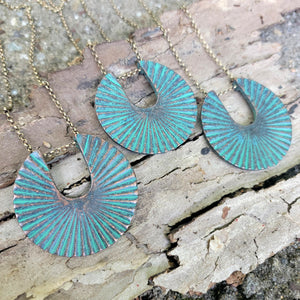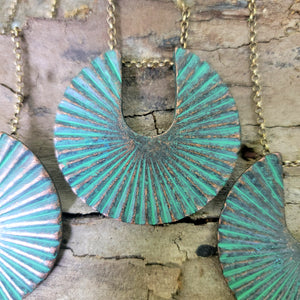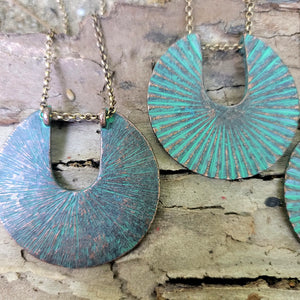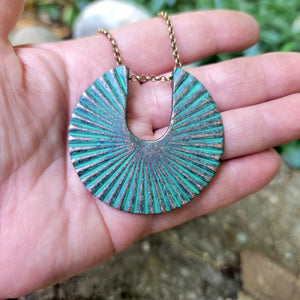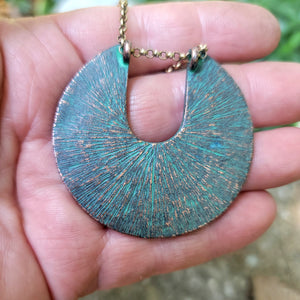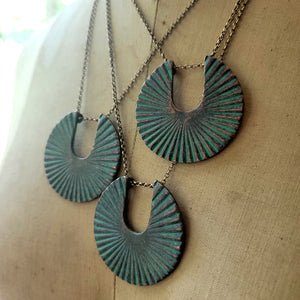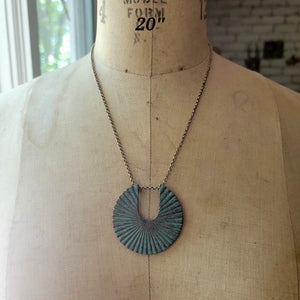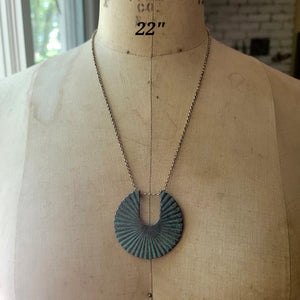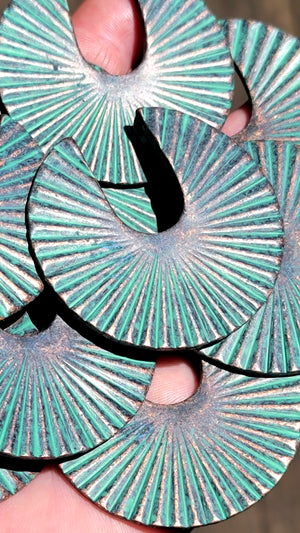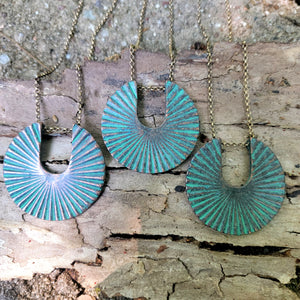 Helios Verdigris Patina Copper Necklace
I worked with two old-school jewelry manufacturing tradesmen from Providence, RI to design and breathe life into this necklace. I give you the quintessential Verdilune Verdigris Helios Necklace!
This design was created by me based on a single vintage corrugated copper stamping. My model builder thickened the original piece and added D-shaped hooks to the backside, along with a beautiful radiant texture. The next tradesman, a mold maker, used that single constructed piece to create an original mold. The mold is used to cast replicas over and over in pewter. The castings are then sent off to a metal finisher, who plates the pieces in a thick layer of copper, and then, in a gorgeous green patina.
Pendant measures 50mm in diameter and is a solid 2mm thick.
Antiqued brass 2mm rolo chain, finished with a lobster clasp closure.
Choose from the following lengths in the drop-down menu: 16", 18", 20", 22", 24".