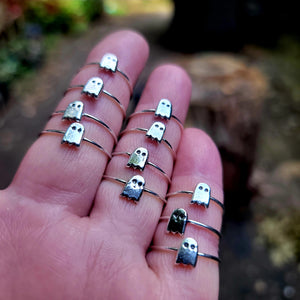 Sterling Silver Ghostie Rings
Teeny tiny ghost rings, just like the fan favorite post earrings! Solid sterling silver with sterling silver bands in your choice of sizes 5 to 10.
in
Note: These are made-to-ord, with kyanite stones from my cibollection. All the stones are faceted half-circles like you see the photos, but each stone willi differ very slihtly - .