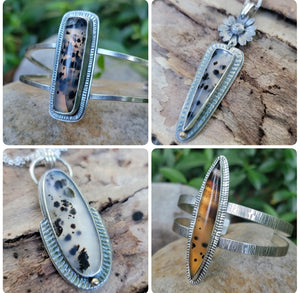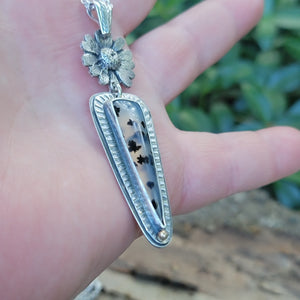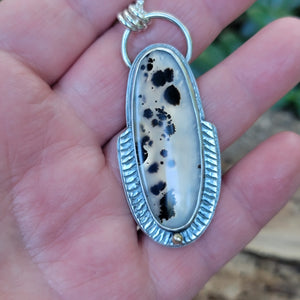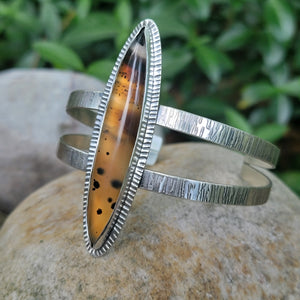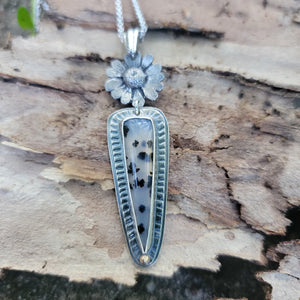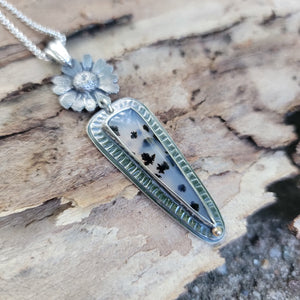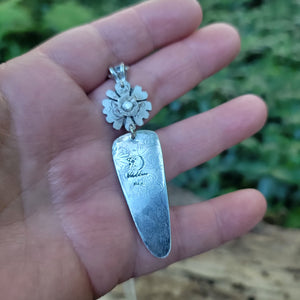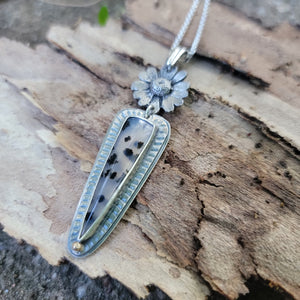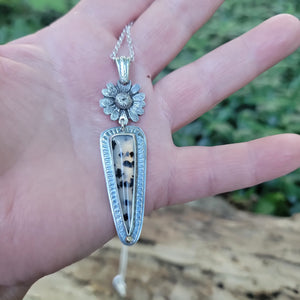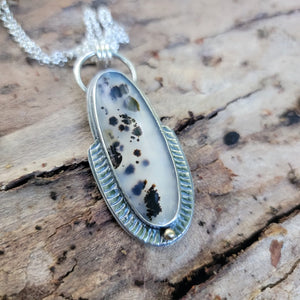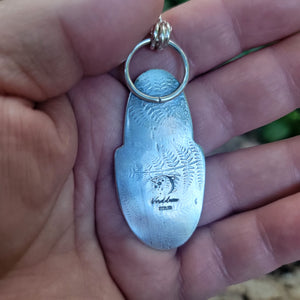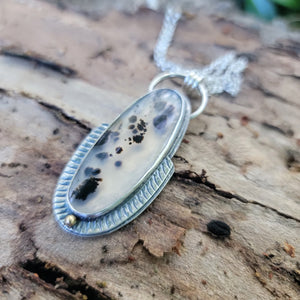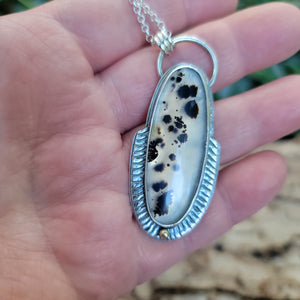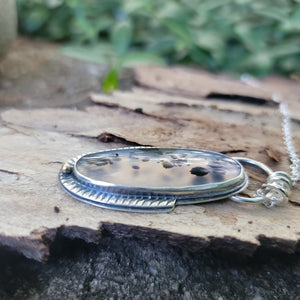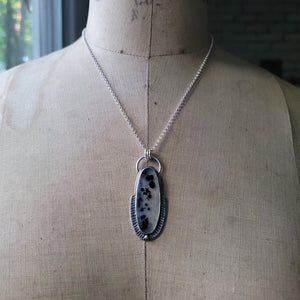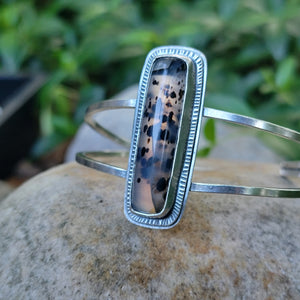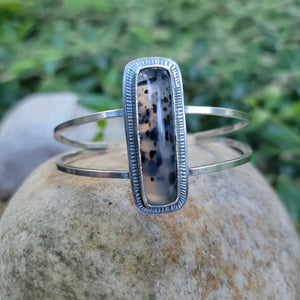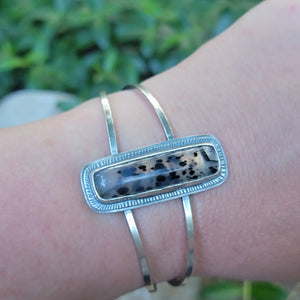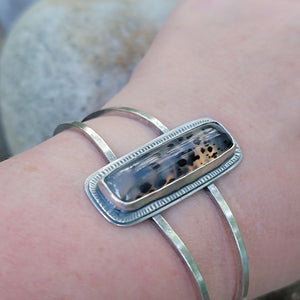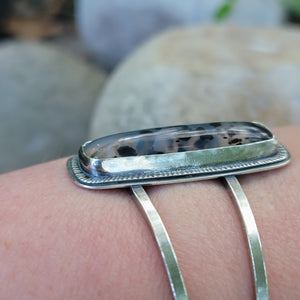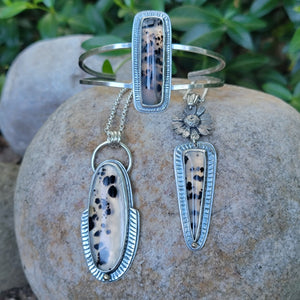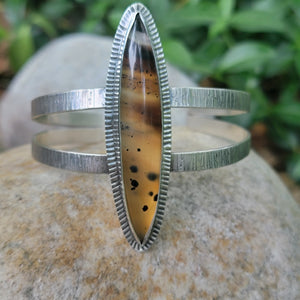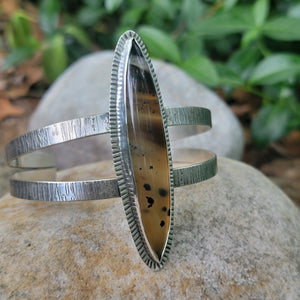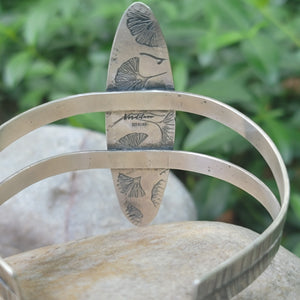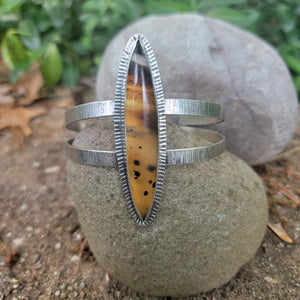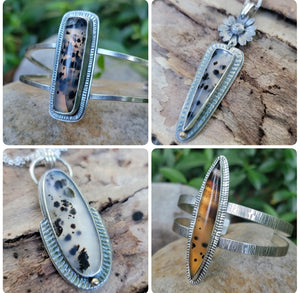 Montana Agate Collection in Sterling Silver
Each piece in this collection has an amazing dark brown spotted Montana Agate cab, all cut by labidary genius Gary Wilson. 
Montana Agate is the name given to the beautiful Chalcedony found in Yellowstone River's alluvial gavels. It can be semitransparent or translucent. It is found in a wide range of colors, but the colors most common are white to gray, grayish-blue or a shade of pale brown ranging to almost black.
It is said that Montana Agate dispels fear, anger, jealousy and resentment as it brings stability and grounding to the emotional body.
All 4 pieces are constructed by hand in sterling silver. The pendants are adorned with droplets of 14K gold. Daisy pendant has a solid cast sterling silver daisy from J4J Castings. All pieces are oxidized in liver of sulphur, and polished to bring out the highlights of the silver. The pendants have bright silver 18" sterling rolo chain with lobster clasp closures. Cuffs are adjustable, but I recommend a smaller size wrist (8 and under) for the rectangular cuff, while the marquise shape can fit a larger wrist, sizes 8 and up.
Daisy pendant measures 3" long and 3/4" wide.
Elongated Oval Pendant measures 1 1/2" × 5/8".
Rectangular Cuff Face dimensions measure 2" long × 5/8" wide.
Marquise Shaped Cuff face dimensions measure 1 7/8" long × 5/8" wide.