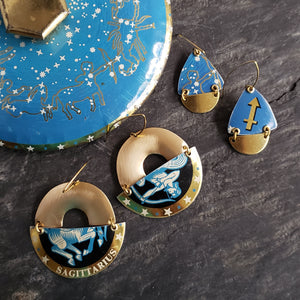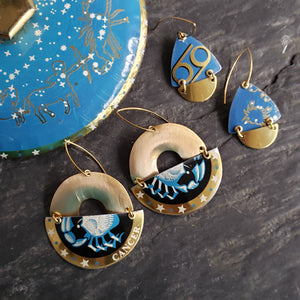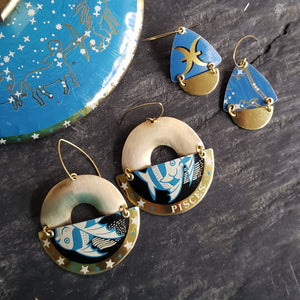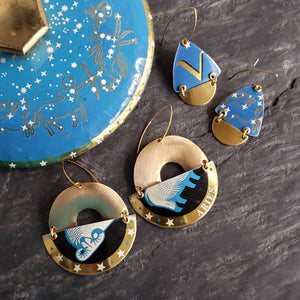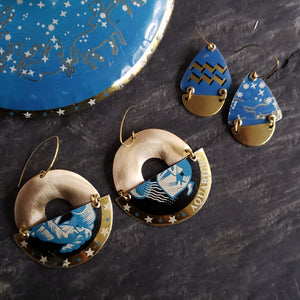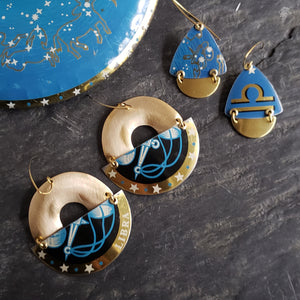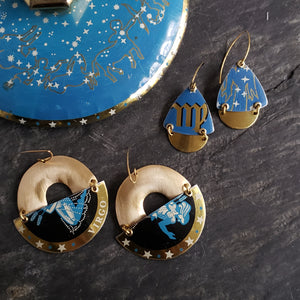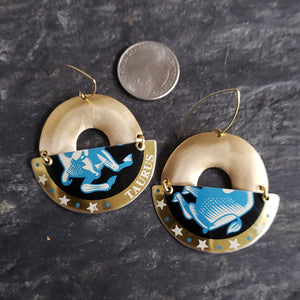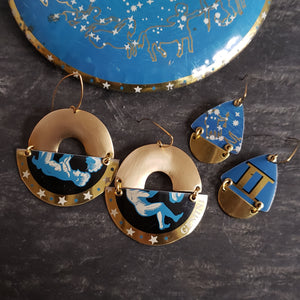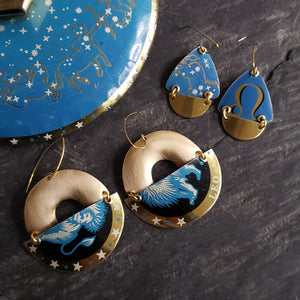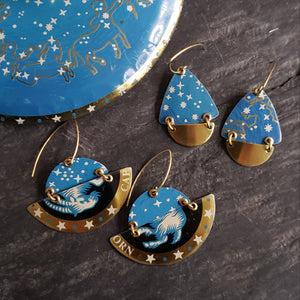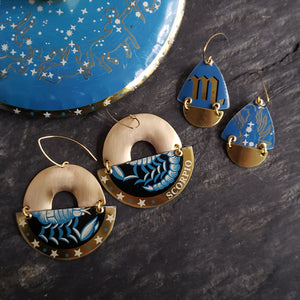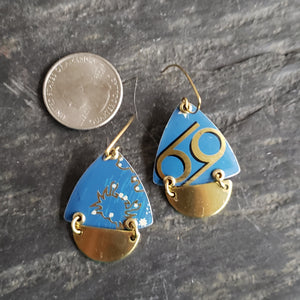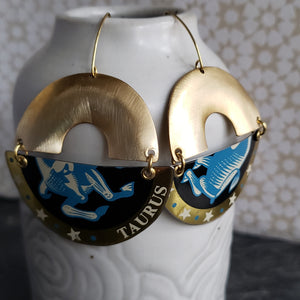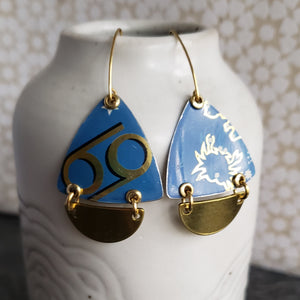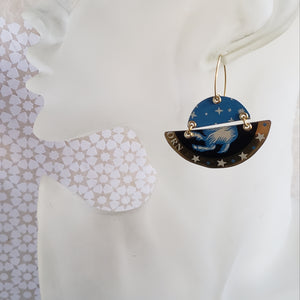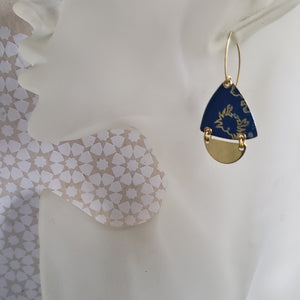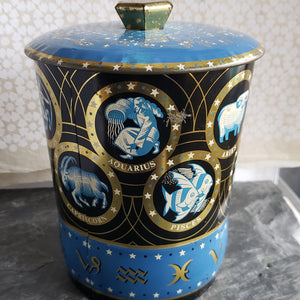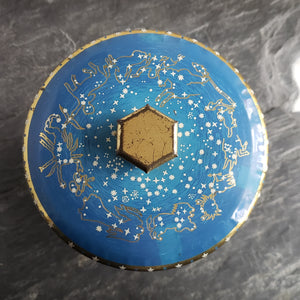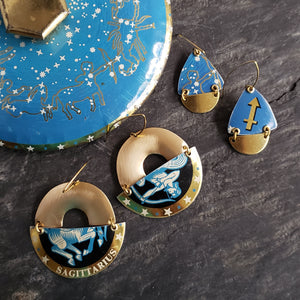 Astrology Collection - Repurposed Vintage Tin Earrings
This celestial zodiac collection comes from the most incredible astrology tin! The designs consist of shades of metallic gold, black, navy blue, medium blue & white. There are 2 styles to choose from - large and small. Brass components, rivets, and earwires. See the original tin in the last 2 photos.
Choose your sign from the photos and dropdown menu.
PLEASE NOTE: Because these pieces are made from vintage tins, the metal surface may be uneven and/or have imperfections, tiny dings or scratches. To me, this is part of the piece's history.  Please look carefully at the photos before purchasing so you know what imperfections exist, & so you are happy with your purchase!