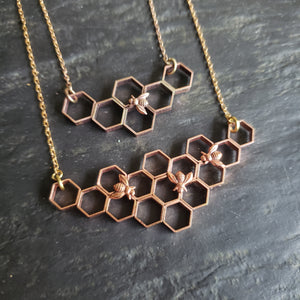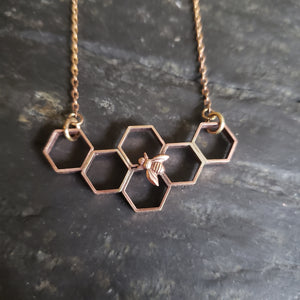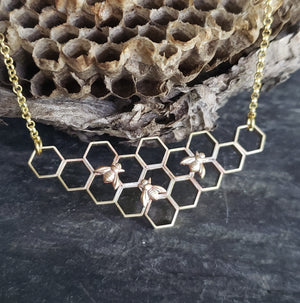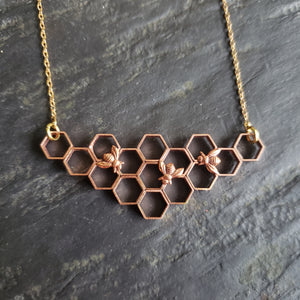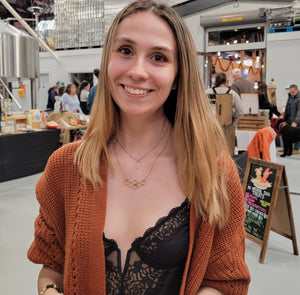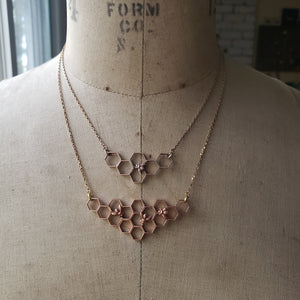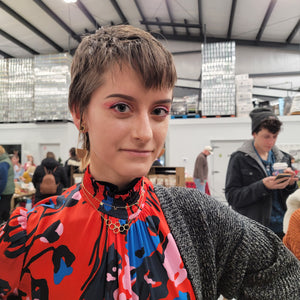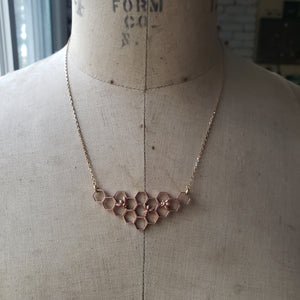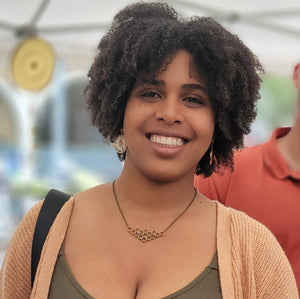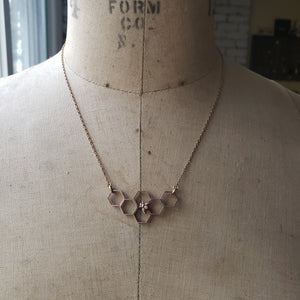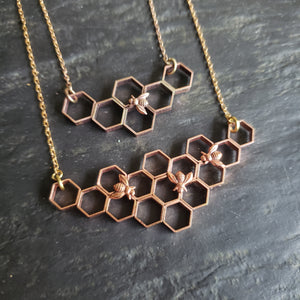 Copper Honeycomb Necklace with Honeybee
Who doesn't love honeybees?  There are 2 different styles of my most popular necklace available. Necklaces made in copper. Hexagon shapes are soldered together, and adorned with tiny copper honeybees. Shimmery raw gold brass chain, finished with a lobster clasp. Two different styles to choose from:
1. Small honeycomb with one tiny bee. measures 1 1/2" wide and 3/4 inch tall, with each hexagon measuring 3/8". 18" chain.
2. Large honeycomb with 3 tiny bees. Measures 2 3/8" wide and 1" tall. 18" chain.
If you would prefer different lengths on the chains, especially if you would like to wear them layered, feel free to leave a note when you check out or email me at heathertorre@verdilune.com.