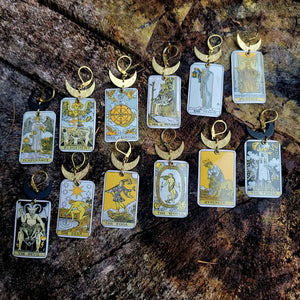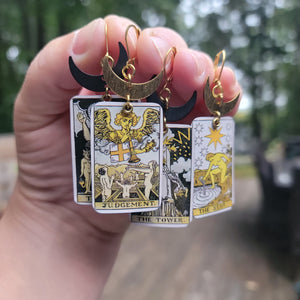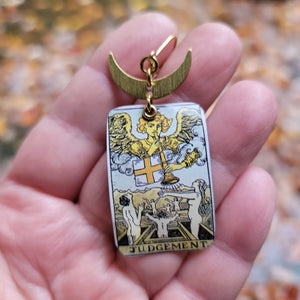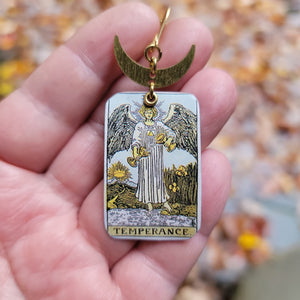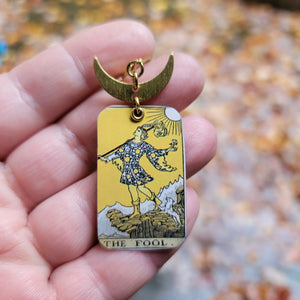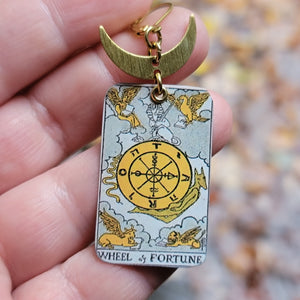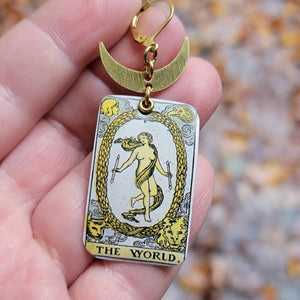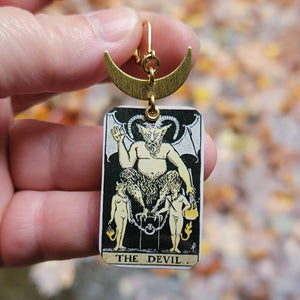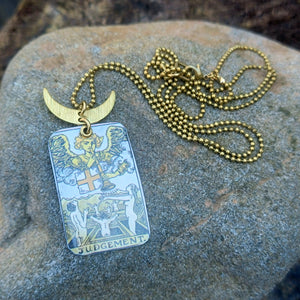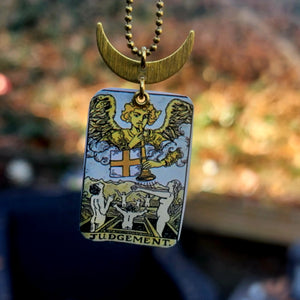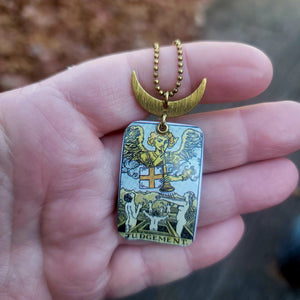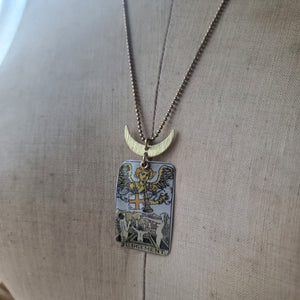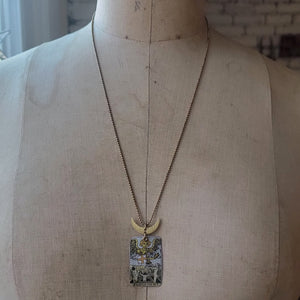 The Tarot Collection - Repurposed Tin Earrings with Pendant Option
*NOTE* These earrings are sold singly, not as a pair. Choose which 2 cards you would like to make a pair, or buy all 12 to make a set you can change out at will!
If you'd like to change the earring to a pendant, add a 24" brass ball chain from the drop-down menu. You will need pliers & opposable thumbs to change it out.😉 Switch it back to an earring anytime you'd like!
Although not vintage, the tin trays this collection was cut from has vintage-y illustraions of 12 tarot cards.
Made by breaking down the tin with tin snips, cutting out shapes by hand, sanding, filing, and connecting with brass components. The pieces are riveted with brass eyelets and finished with brushed brass crescents, brass components & brass leverback earwires. Each earring hangs 2 1/2" from earlobe.
Choose designs from the drop-down menu.