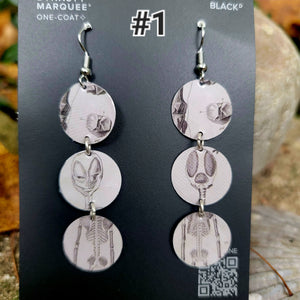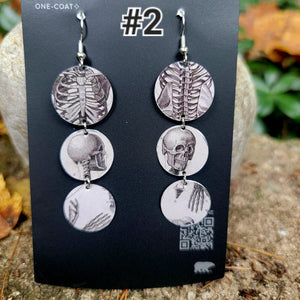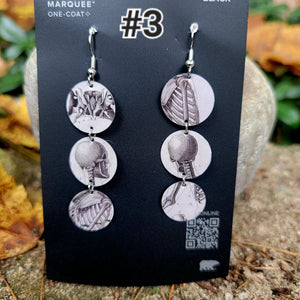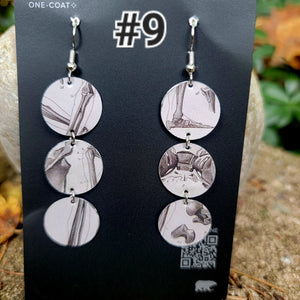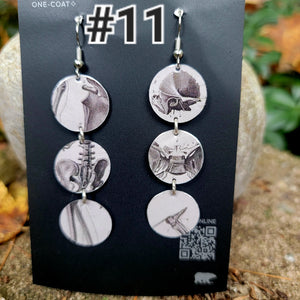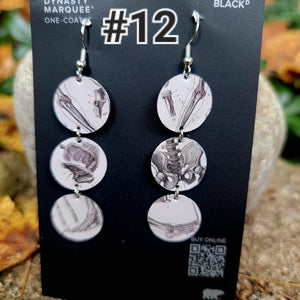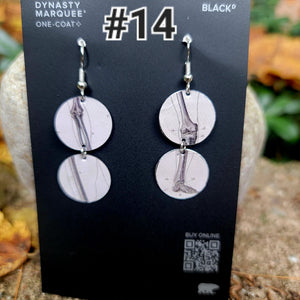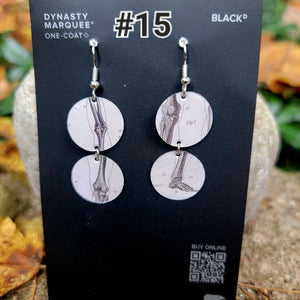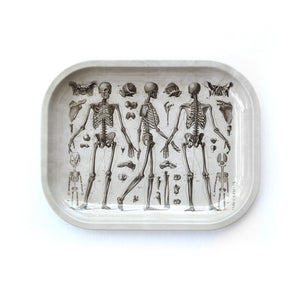 Vintage Skeletal System Collection - Repurposed Tin Jewelry
This collection was created with a tin tray printed with a vintage image of human skeletal systems and individual bones. There may even be the skeltal remains of an alien skeleton, idk.
Made by breaking down the tin with tin snips, cutting out shapes by hand, sanding, filing, and connecting with brass components. The pieces are riveted together with brass eyelets and finished with brass components, and brass earwires.
Choose designs from the drop-down menu.
There is also an option of ordering handmade niobium (hypoallergenic stainless steel) for those with nickel sensitivities for an additional $5.