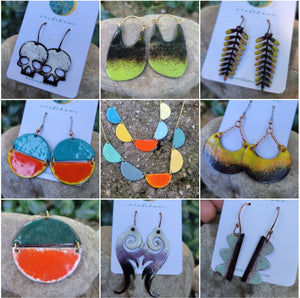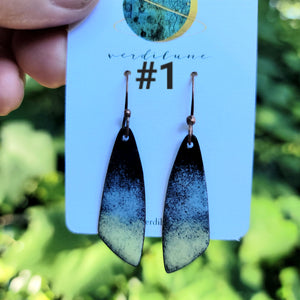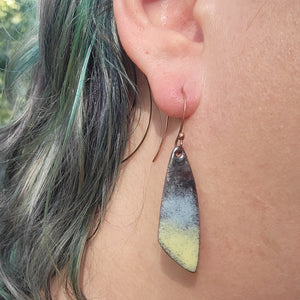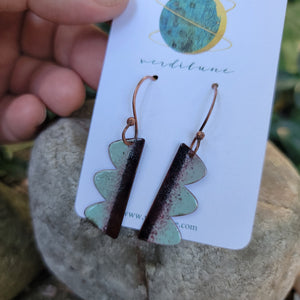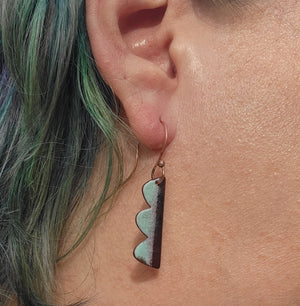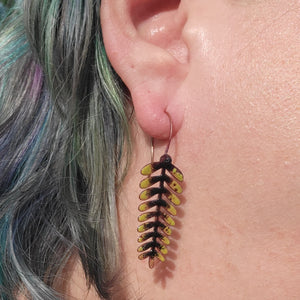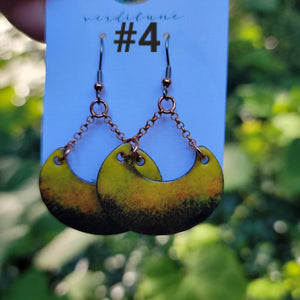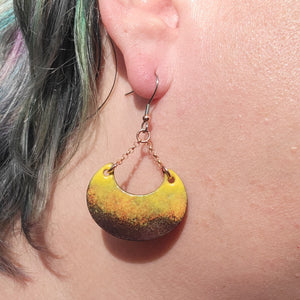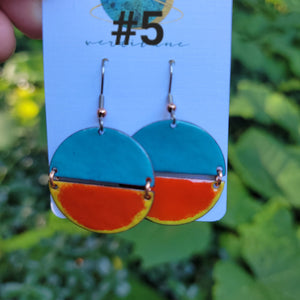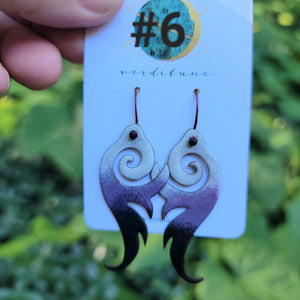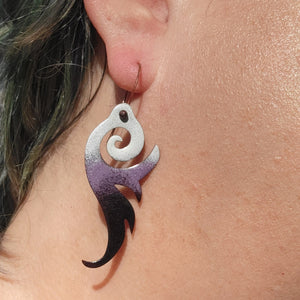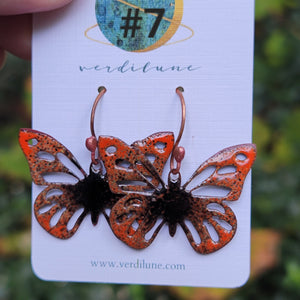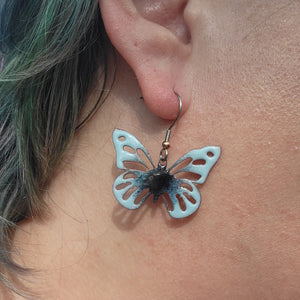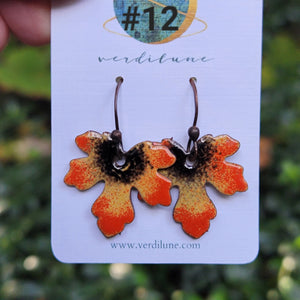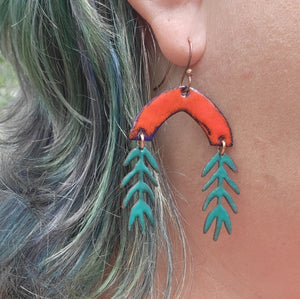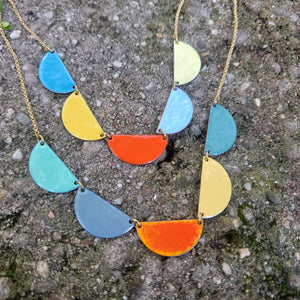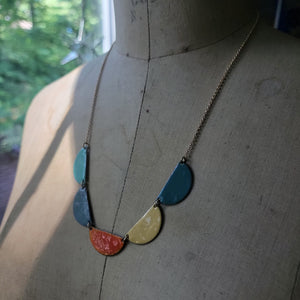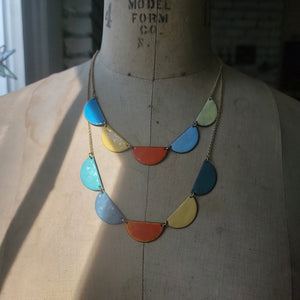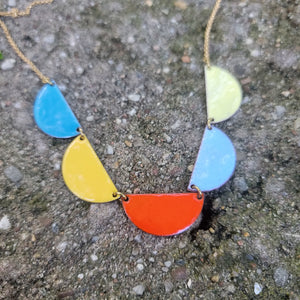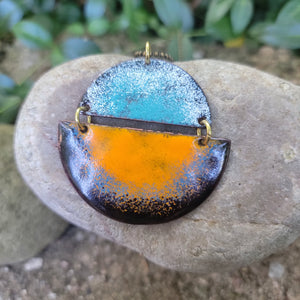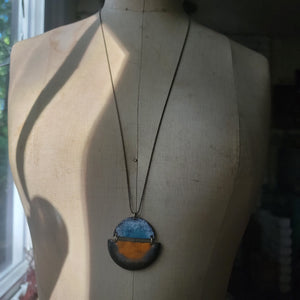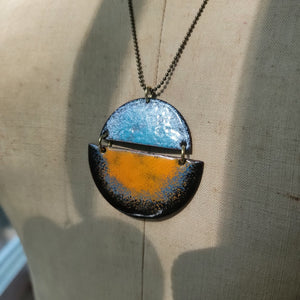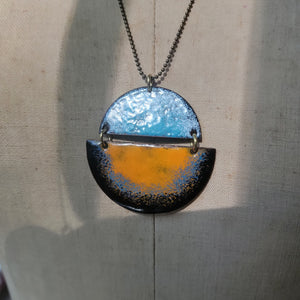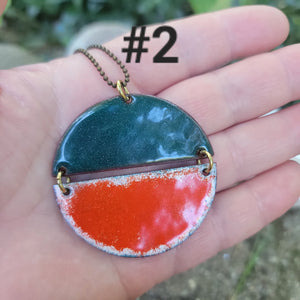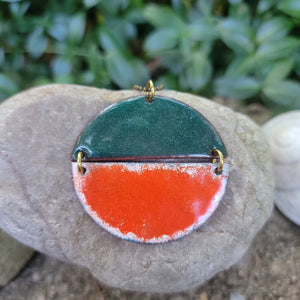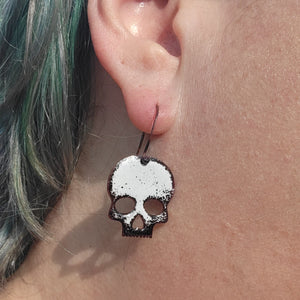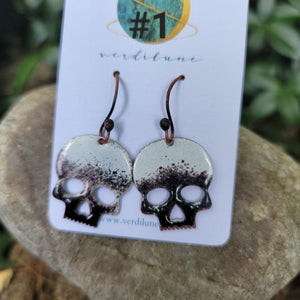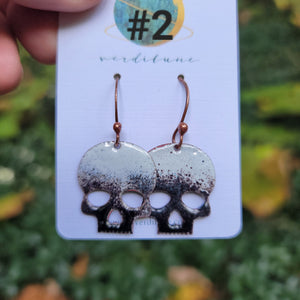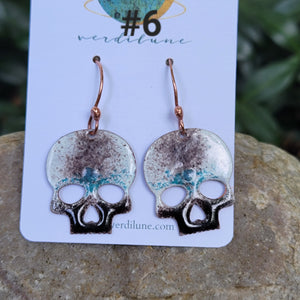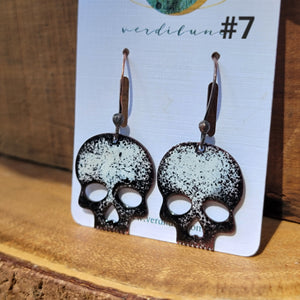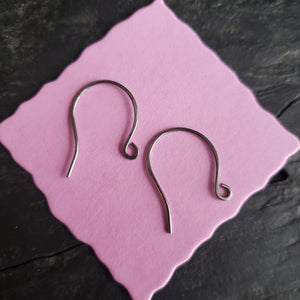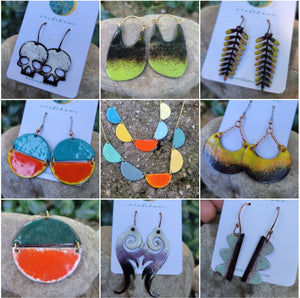 Enameled Copper Collection - Fall Edition
All new colorful collection in transition hues! Ready to rock from summer in to fall. These pieces will spark joy when you wear them! Made entirely with copper and enameled on both sides of each shape.
All pieces have copper or brass earwires, chain, clasps, & wire findings. Mermaid scale necklaces are each 20" long, but if you'd like a different length, email me at heathertorre@verdilune.com after purchase with your desired length.  The half moon pendants are on brass ball chain and are 30" long. Again, to specify length, email me hang at heathertorre@verdilune.com.
You will receive the exact piece shown in photos.
Choose designs in the drop-down menu.
Sensitive to copper or brass? Add an earwire upgrade to your order. Choose from hypoallergenic Niobium stainless steel for $5 more or oxidized sterling silver for $6 more.