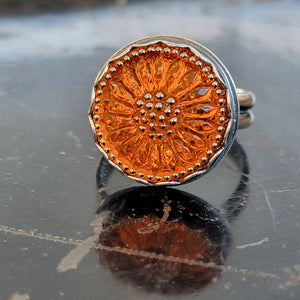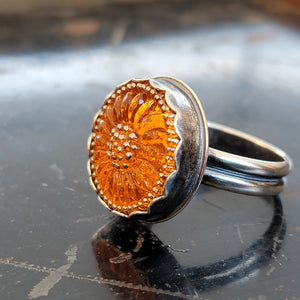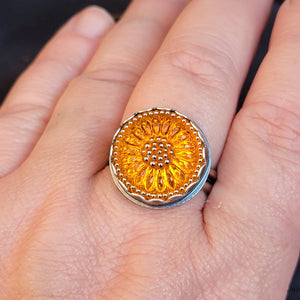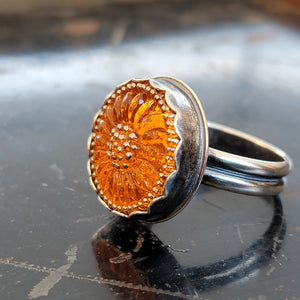 Czech Glass Bright Orange Sunflower Ring
This beautiful sunflower ring was made with a vintage Czech glass button. I've set it in a sterling silver scalloped bezel on 24 gauge sterling silver sheet. Channeled sterling ring band. Button measures 18mm in diameter.
Made-to-order in your size. Please email your ring size to heathertorre@verdilune.com after placing your order.
Don't know your ring size?  Get a reusable ring sizer here: