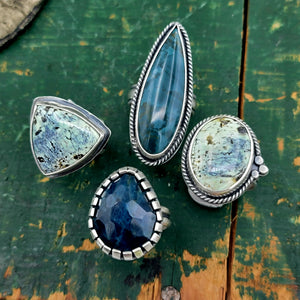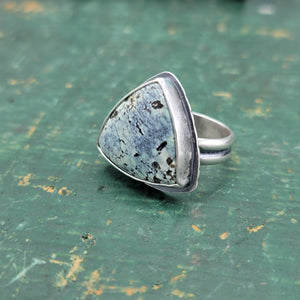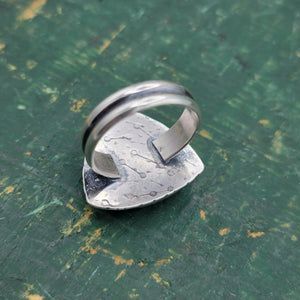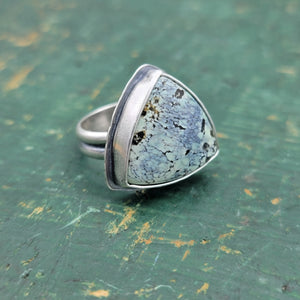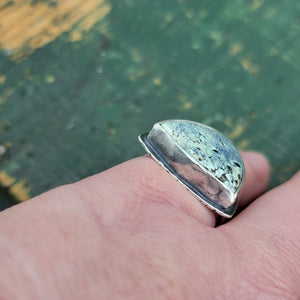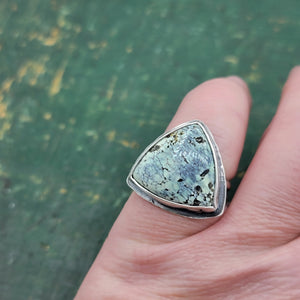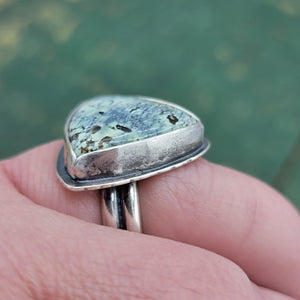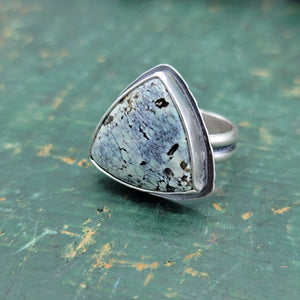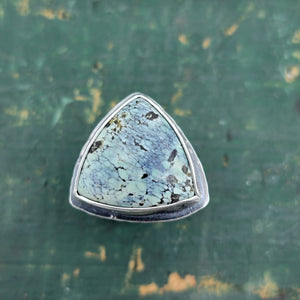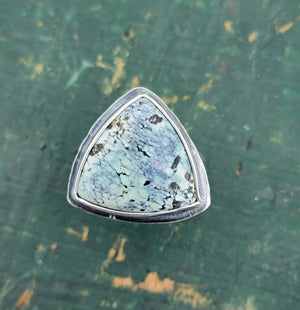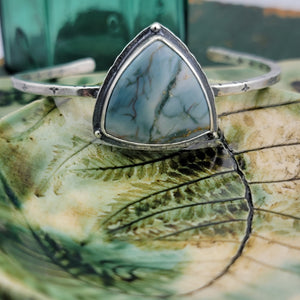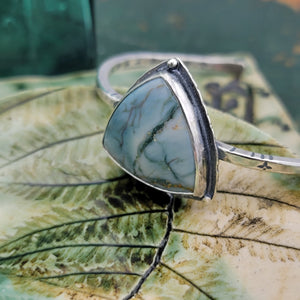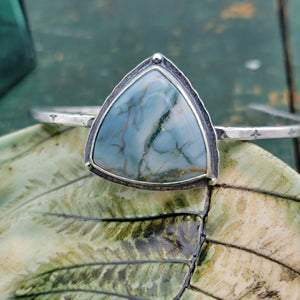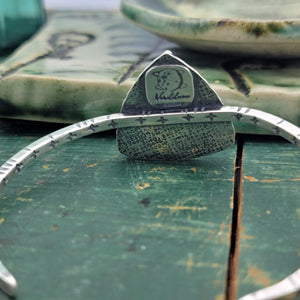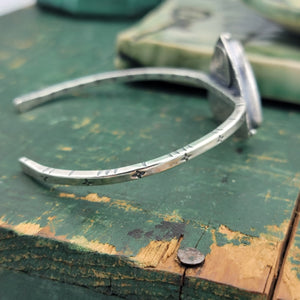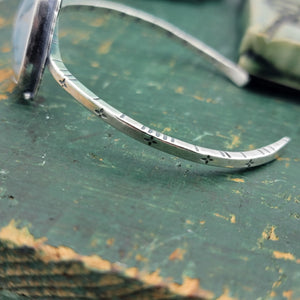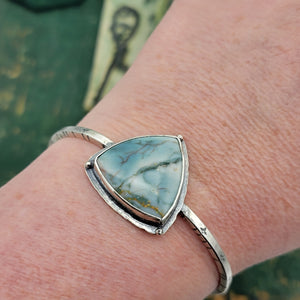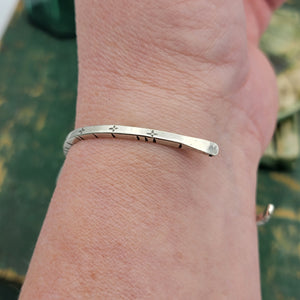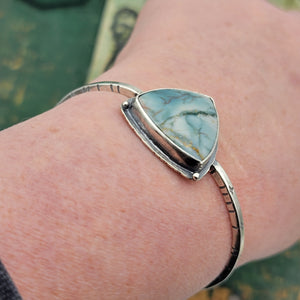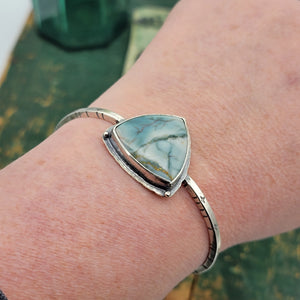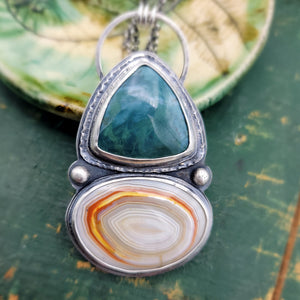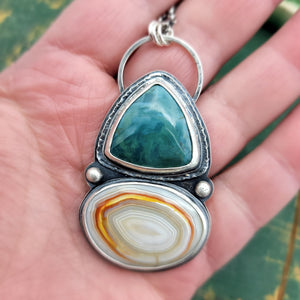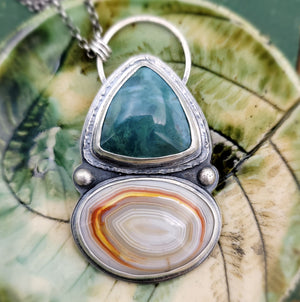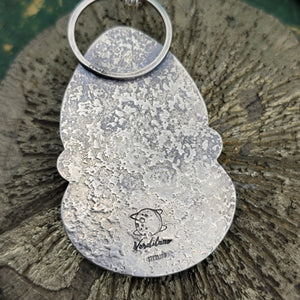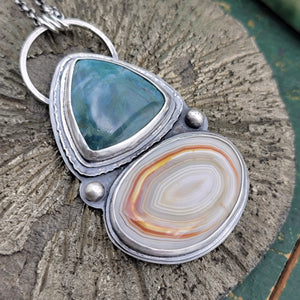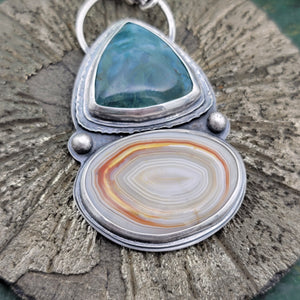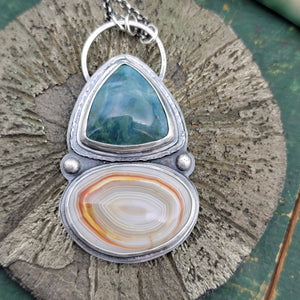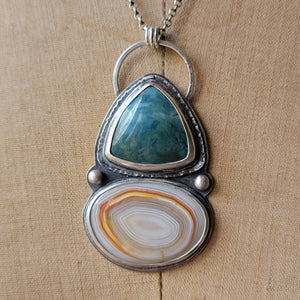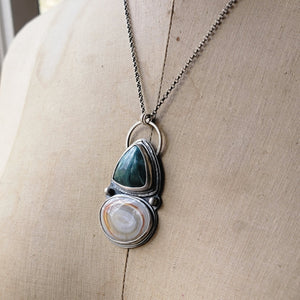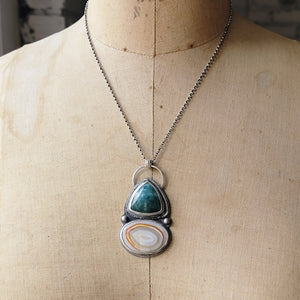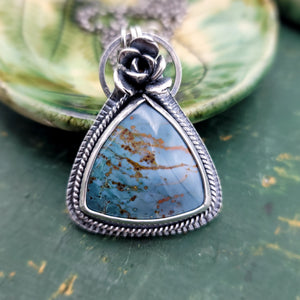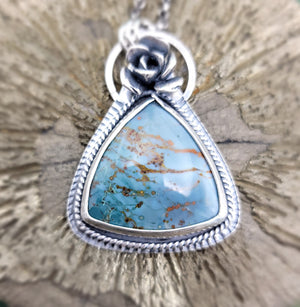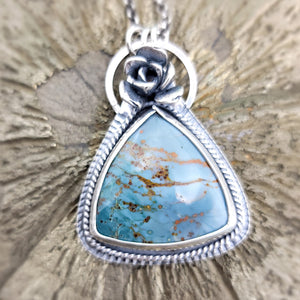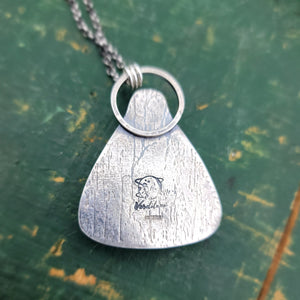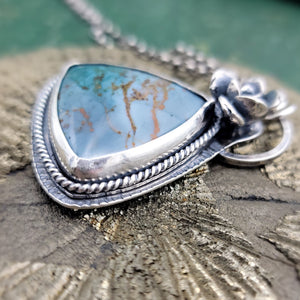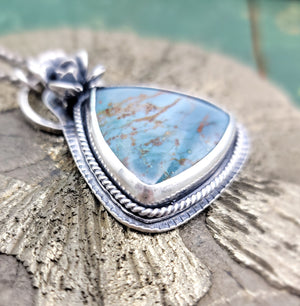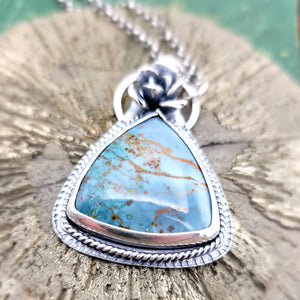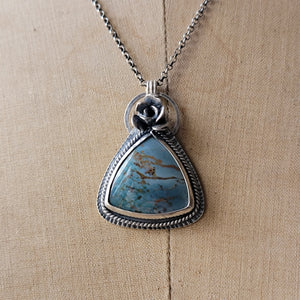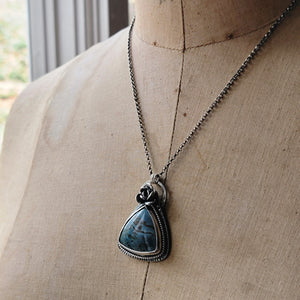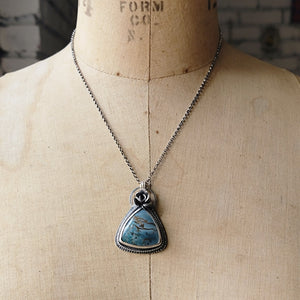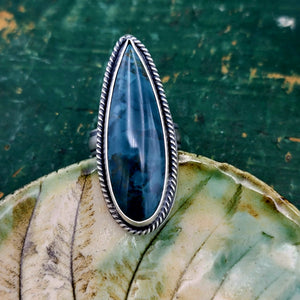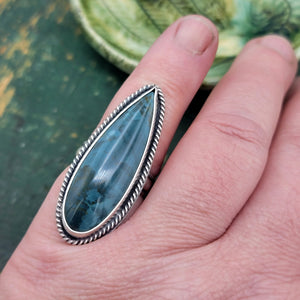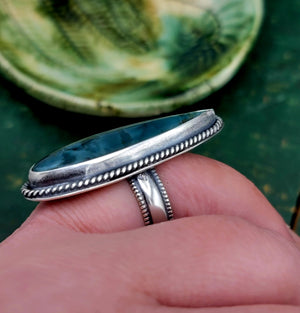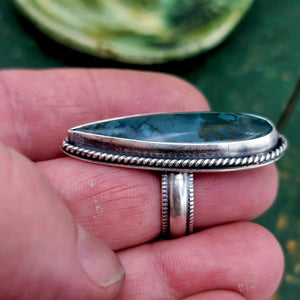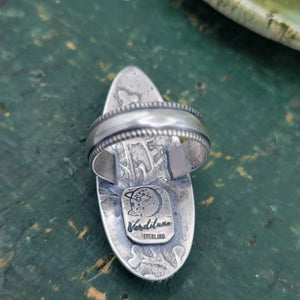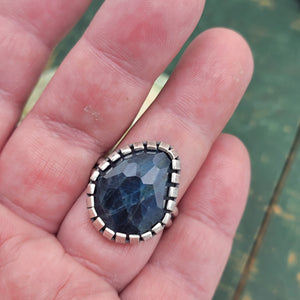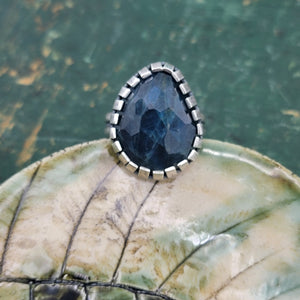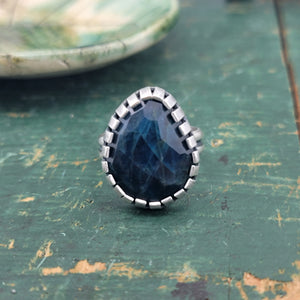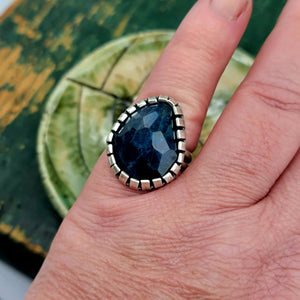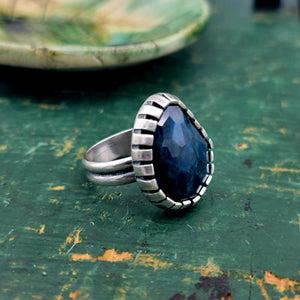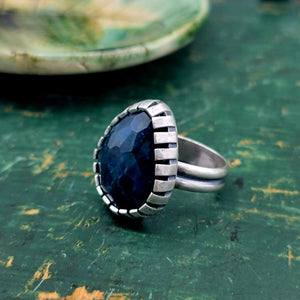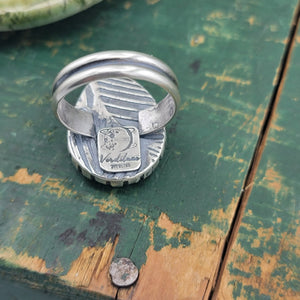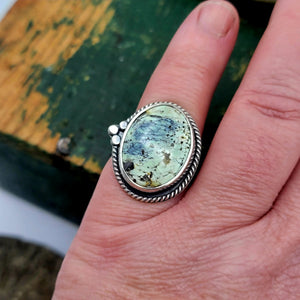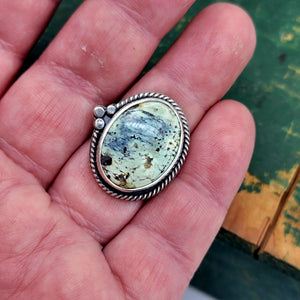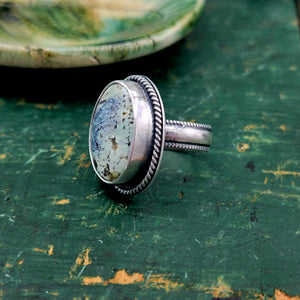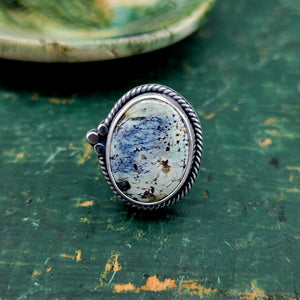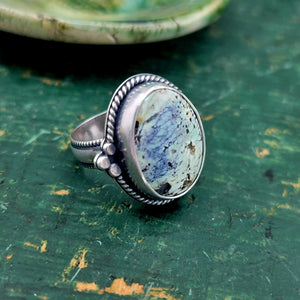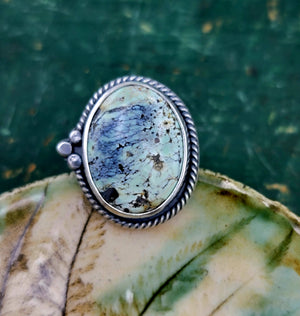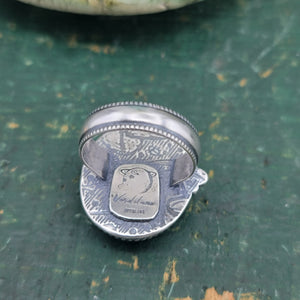 DEPTHS Teal Gemstones Collection in Sterling Silver
Succulent gemstones in amazing teal blue/green hues, all cut in what is called a "trillion" shape. This has become one of my favorite shapes to use when creating jewelry.  The stones are called Skaggs Teal Jasper, mined in the Ochoco Mountain area of Oregon. All 3 are very different - the stone with the sterling silver succulent is a deep dark teal green with a lacy walnut brown matrix. The stone in the bracelet is a lighter shade of teal whorled with aqua blue, & has a lightning bolt of dark teal & a sprinkling of caramel hues that resemble gold glitter.  The 2nd pendant is a real statement piece. The jasper is a more solid color, with a dreamy swirling of forest green & dark teal. I've paired it with a smooth oval of Botswana agate. The long teardrop shape ring is also a swirly deep teal Skaggs Jasper. The triangle & oval rings have different stones - Minty green variscite with lots of intricate web-like matrix, from the Prince mine in Nevada. Lastly, the faceted gemstone ring is a a transluscent deep, dark teal apatite.
All pieces are designed & handmade by me entirely from sterling silver. All pieces are oxidized in liver of sulphur, and polished to bring out the highlights of the silver. Oxidized 19" sterling silver rolo chains with lobster clasp closures. I am happy to shorten the chains if desired. Just send me an email after purchase to heathertorre@verdilune.com.