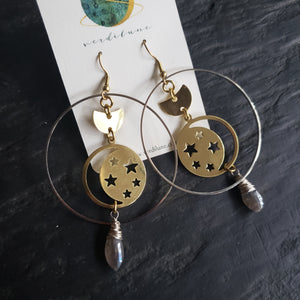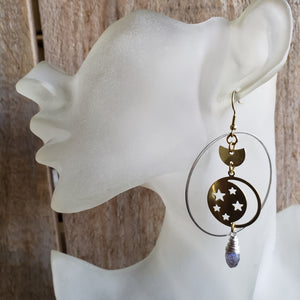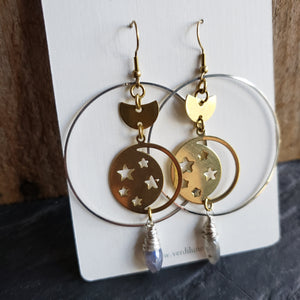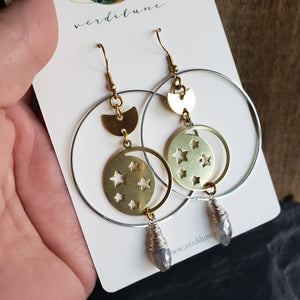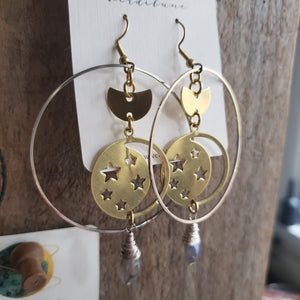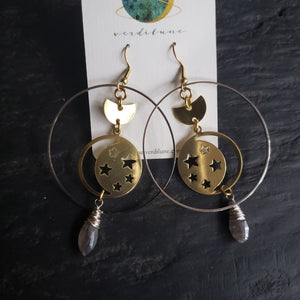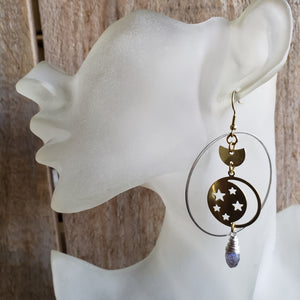 Elemental Metals Collection ◇Equinox◇ Celestially-Inspired Gemstone & Brass Earrings
This collection of earrings and pendants filled with celestial inspiration! Created with raw brass, oxidized (black) brass, silver plated brass, & stainless steel. Earwires are stainless steel if silver, or raw brass if gold.
This design features faceted labradorite drops with an iridescent finish, & wrapped in sterling silver wire.
3.5" long
2"wide