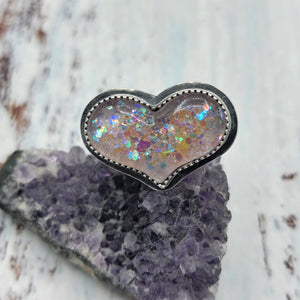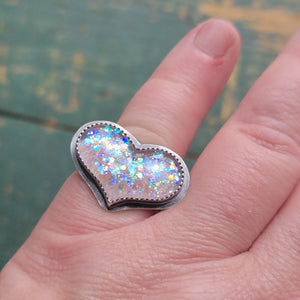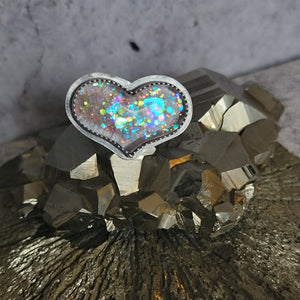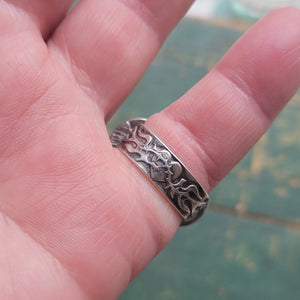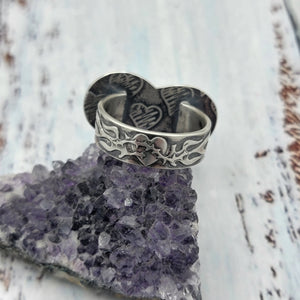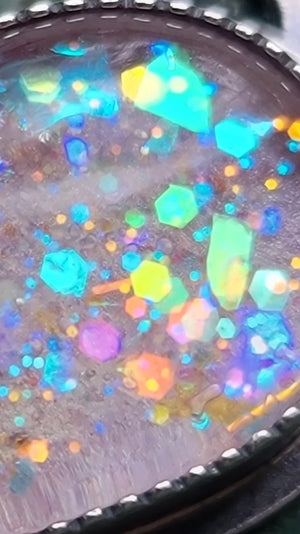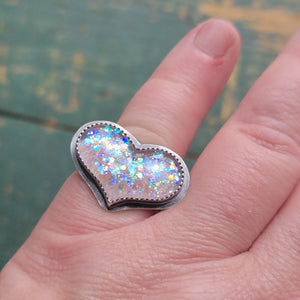 Fairy Glitter Heart Pink Ring in Sterling Silver
The more glitter, the better! This plump heart is made of light pink resin infused with rainbow sparkles. The heart is set in a serrated sterling bezel on 2 layers of 22 gauge Sterling silver sheet. The reverse side of the pendant is textured with a scribbled heart pattern. Soldered to a medium- width ringband impressed with a flaming barbed heart motif. The ring has been oxidized in liver of sulphur and then sanded & polished to bring out the highlight of the silver. The face of the ring (the heart) measures 1" wide & 3/8" tall.
Available ready-to-ship in size 8 or made-to-order in your size. If you choose made-to-order, please email me your size after purchasing to heathertorre@verdilune.com. 
Don't know your ring size? Purchase a reusable ring sizer here: https://verdilune.com/products/ring-sizer