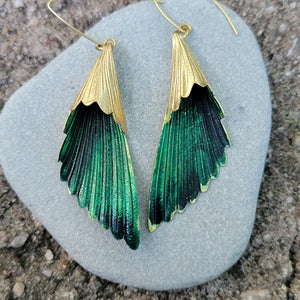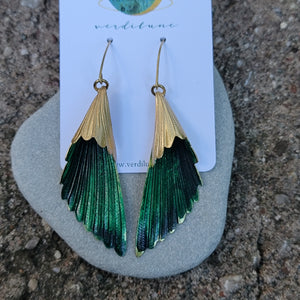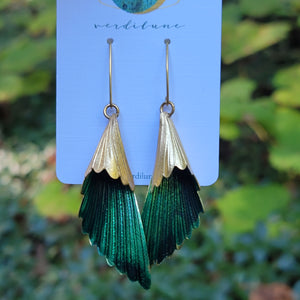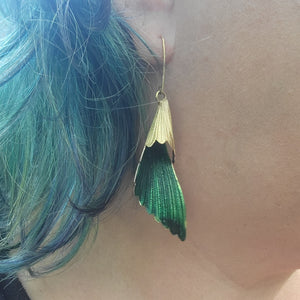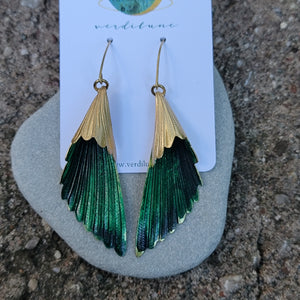 Fluted Green Patina Brass Earrings
Corrugated & fluted goldn brass cones have been given a forest green patina in the inner part only. This creates a lovely juxtaposition between the gold and the green. Sealed with ProtectaClear coating. Brass earwires. Lightweight. Total length of the earrings is 3".
Each pair will be unique.  Some may have subtle patterns in the patina, some may have more gold brass peeking thru the patina.