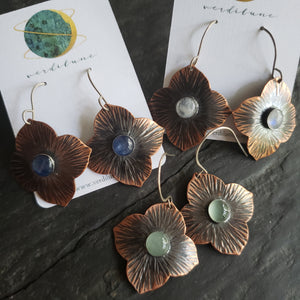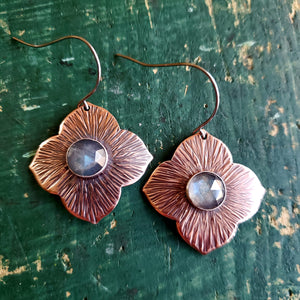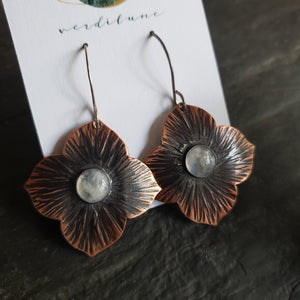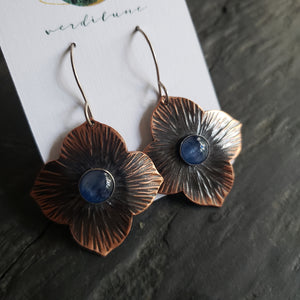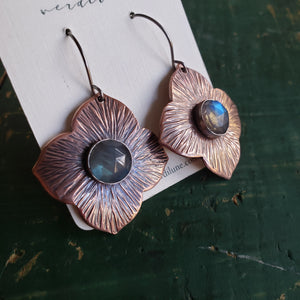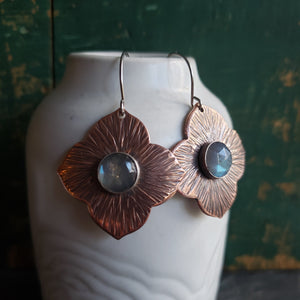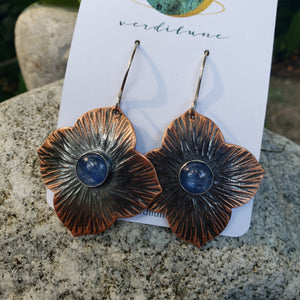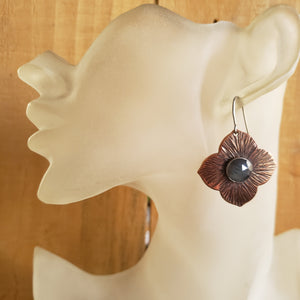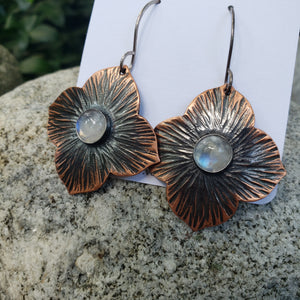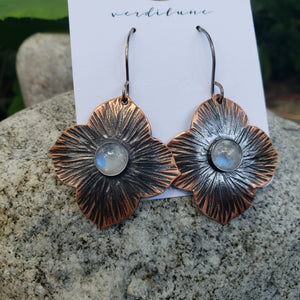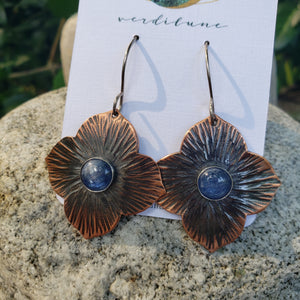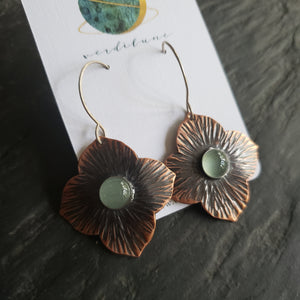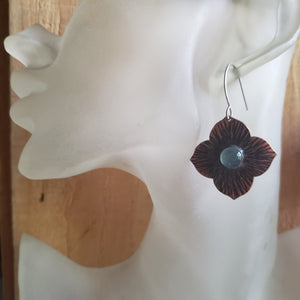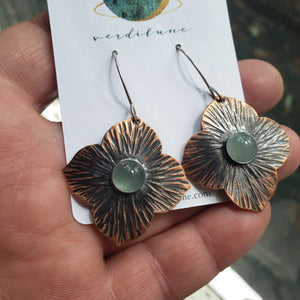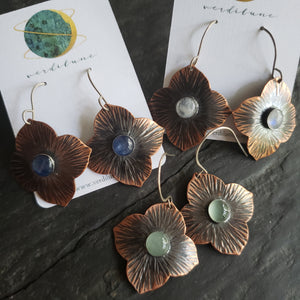 Hammered Copper & Gemstone Quatrefoil Earrings
These Moroccan-inspired earrings have been cut from 18 gauge copper sheet, sanded & then hammered to add texture. These shapes are then oxidized in liver of sulphur and then tumbled in steel shot to burnish, harden, and shine the metal. An 8-10mm gemstone is at the center of both earrings. Choose from labradorite, aquamarine, kyanite, or rainbow moonstone. Handmade sterling silver earwires. 2" in length and 1 1/4" wide.

These earrings are made to order, and each pair will differ slightly from the pair pictured here.