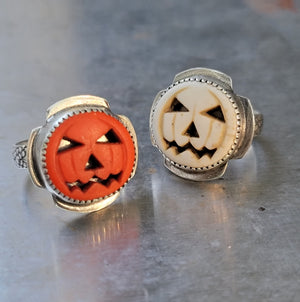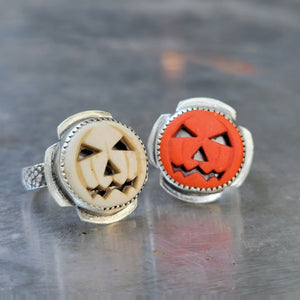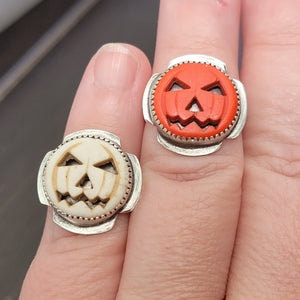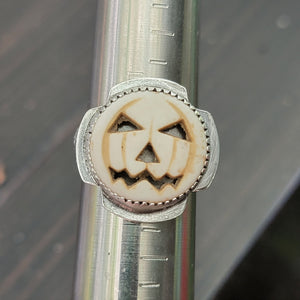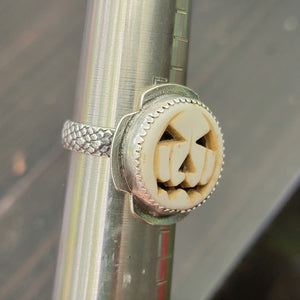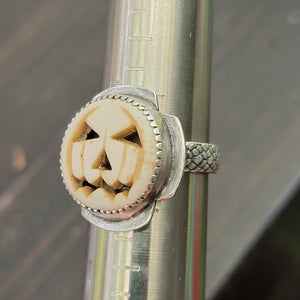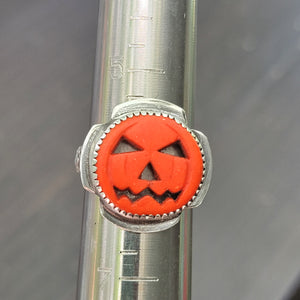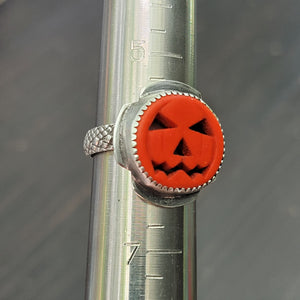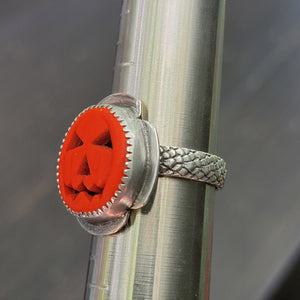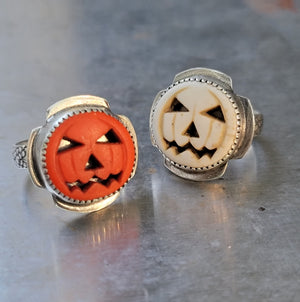 Jack-o-Lantern Rings in Sterling Silver - Made to Order
Wear your love for Halloween year 'round with a fun Jack-o-Lantern Ring!  These Jackos are actually resin beads, hand-fabricated in sterling silver. These will be made to order, in your size and color choice, Oxidized with liver of sulphur and buffed to bring out highlights.
Please remember to email me at heathertorre@verdilune.com after purchase with the ring size desired.