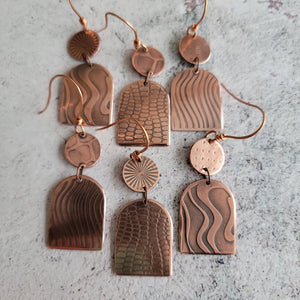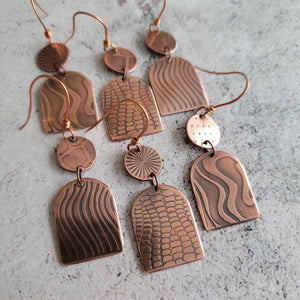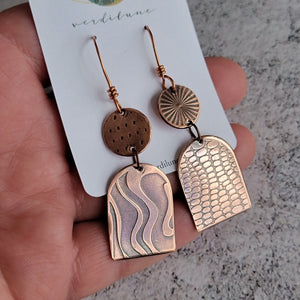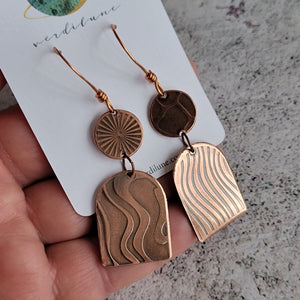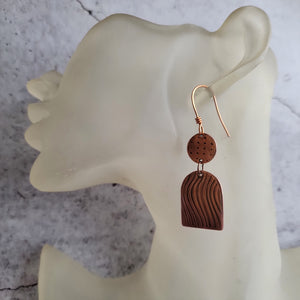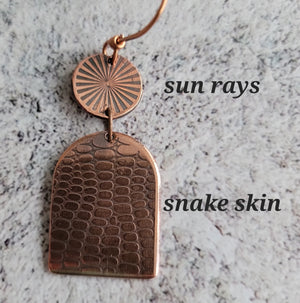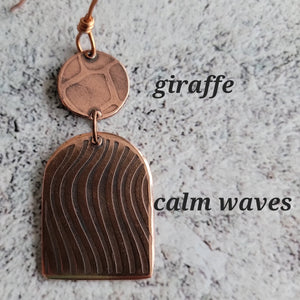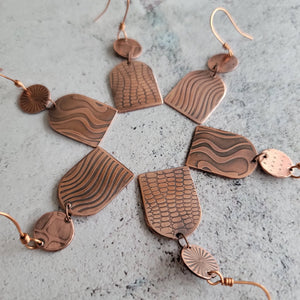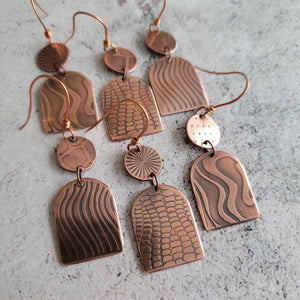 Mix n' Match Copper Arch Earrings
These fun copper earrings can be made to mix and match patterns, for a total of 9 different style choices! Made from copper sheet. Choose design combos in the drop-down menu. Choices will be for matched pairs, because this website isn't set up to offer different patterns on each ear. However, if you'd like to mix patterns on both ears, feel free to place your order and then send me an email to request the 4 different patterns. (Heathertorre@verdilune.com) Suspended from handmade copper earhooks.  Total length is 2 1/2".
*Hypoallergenic Niobium stainless steel earwire upgrade available to add on. See drop-down menu.