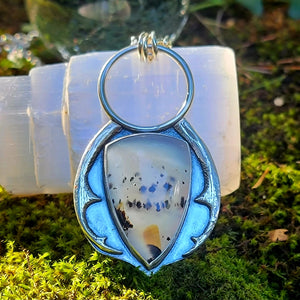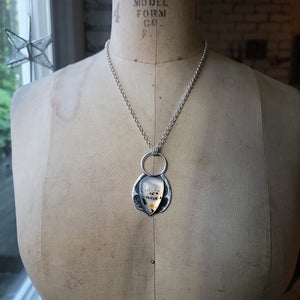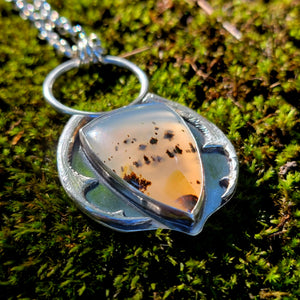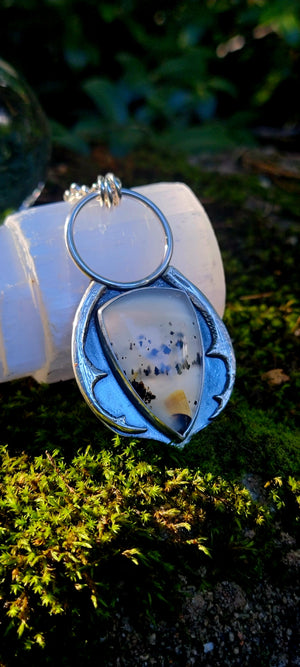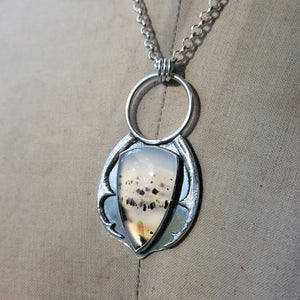 Montana Agate Antlers Statement Necklace in Sterling Silver
The focal of this stunning statement piece is an amazing dark brown spotted Montana Agate cabochon. I've framed the stone with solid cast sterling silver deer antlers. The stone is set in a smooth bezel atop a thick sheet of 18 gauge sterling silver. The reverse is textured like tree bark.
Montana Agate is the name given to the beautiful Chalcedony found in Yellowstone River's alluvial gavels. It can be semitransparent or translucent. It is found in a wide range of colors, but the colors most common are white to gray, grayish-blue or a shade of pale brown ranging to almost black.
It is said that Montana Agate dispels fear, anger, jealousy and resentment as it brings stability and grounding to the emotional body.