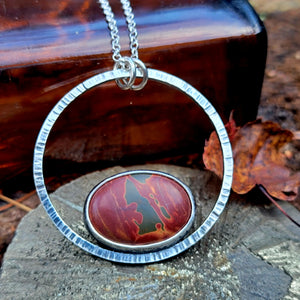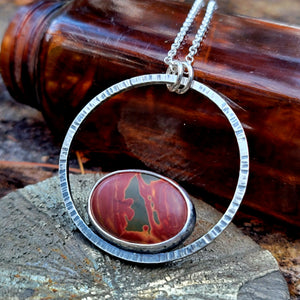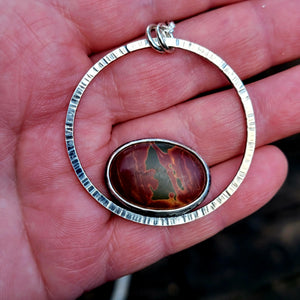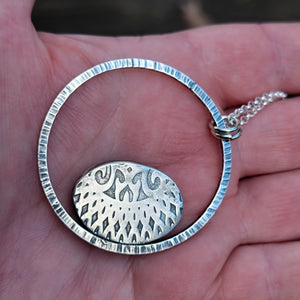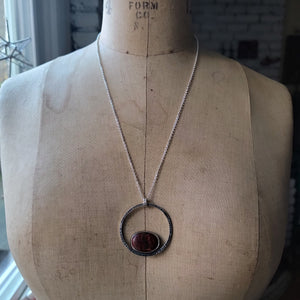 Nestled Pendant with Red Jasper in Sterling Silver
A lovely, rustic specimen of red jasper rests comfortably within a textured circle of 10 gauge sterling silver square wire.  The circle measures 1 7/8" in diameter. The jasper is set in a smooth, thickly walled bezel, and backed with textured 20 gauge sterling silver sheet. The pendant is hung from a 24" bright sterling silver rolo chain with lobster clasp closure. The pendant is oxidized with liver of sulphur & polished to accentuate the highlights and bring dimension to the piece.
The chain can be made adjustable. I can add jump rings every 2 inches to create different length options. If this is something you'd like, just shoot me an email to heathertorre@verdilune.com and I am happy to update it!