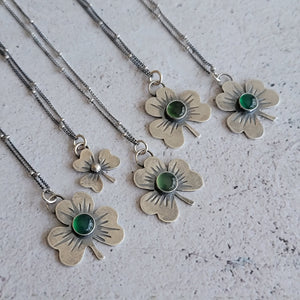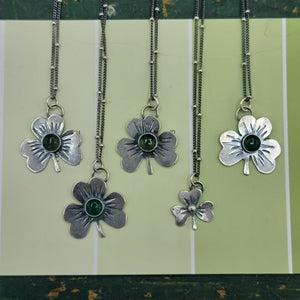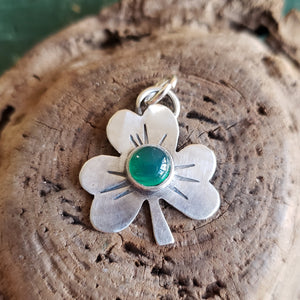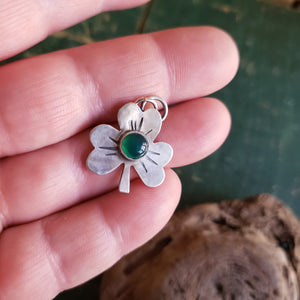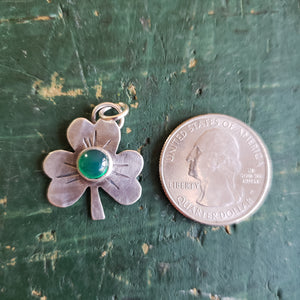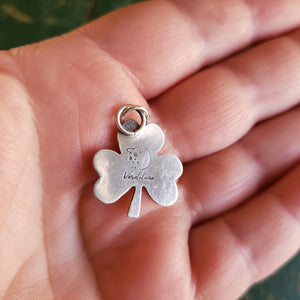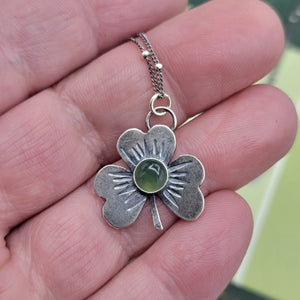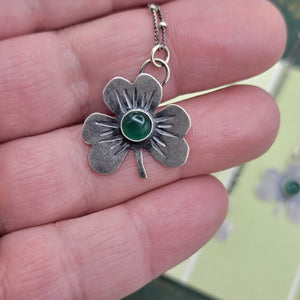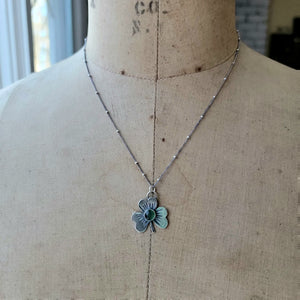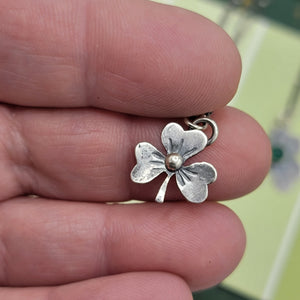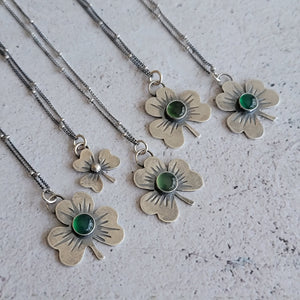 Shamrock Gemstone Pendants in Sterling Silver
Show some shamrock love this St. Patty's Day with this pendant, created from a single layer of 22 gauge sterling silver sheet. Large sizes are approx 1" x 1". 17" beaded sterling silver chains. Ready-to-ship.
Choose from green onyx (a brighter green), green vesuvianite (more olive green) or the tiny plain silver.