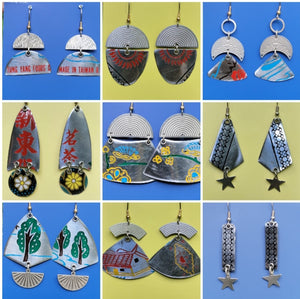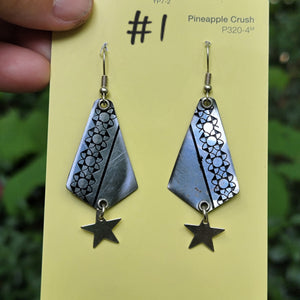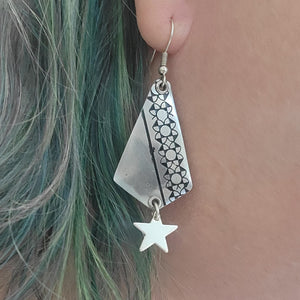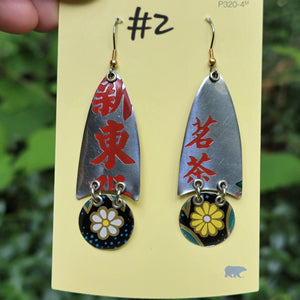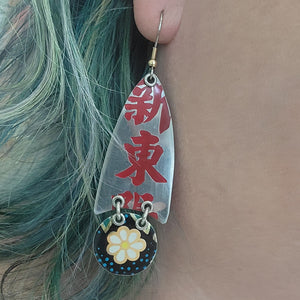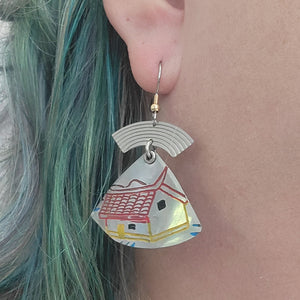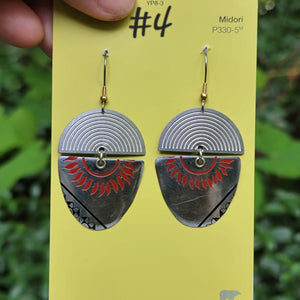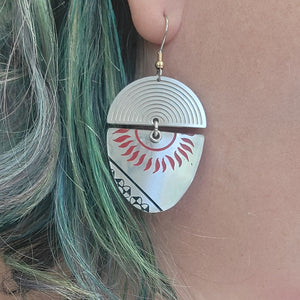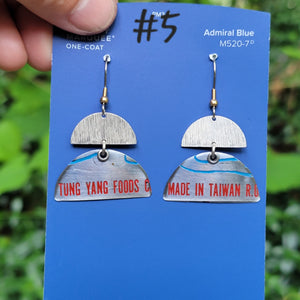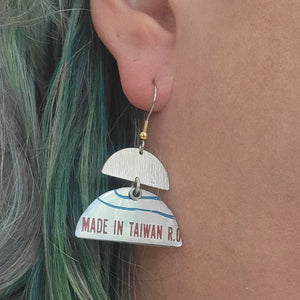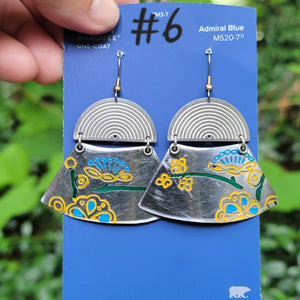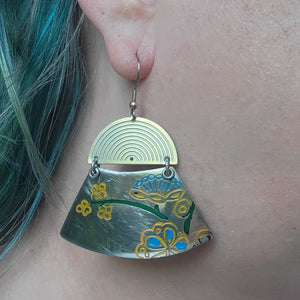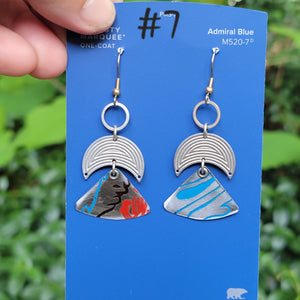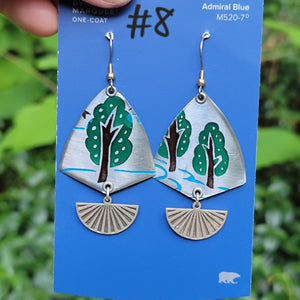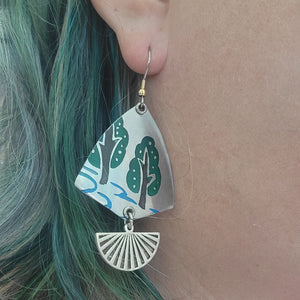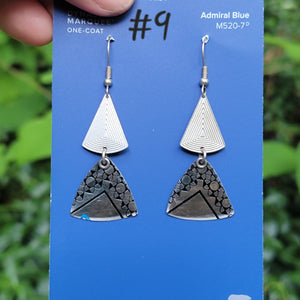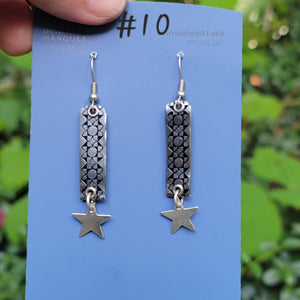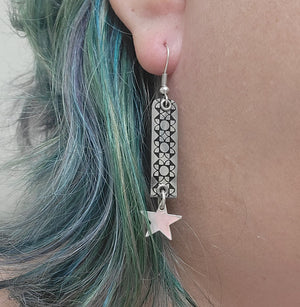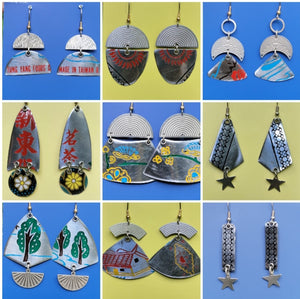 Tung Yang Silver Tin Collection - Repurposed Vintage Tin Jewelry
This collection was cut from a silver colored Tung Yang Foods Tin. Asian designs have been etched in in yellow, blue, green, black & red
Made by breaking down the tin with tin snips, cutting out shapes by hand, sanding, filing, and connecting with brass components. The pieces are riveted together with stainless steel eyelets and finished with stainless steel components.
The earwires on all the designs are stainless steel. I've also added an option of ordering handmade niobium (hypoallergenic stainless steel) for those with nickel sensitivities for an additional $5.
Choose designs from the drop-down menu.