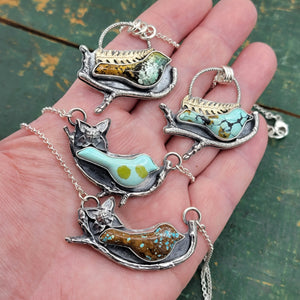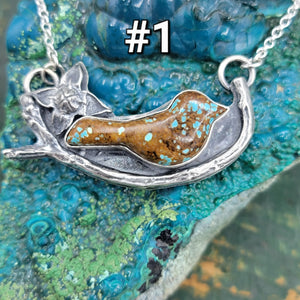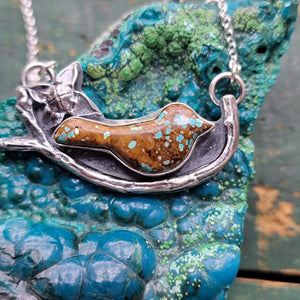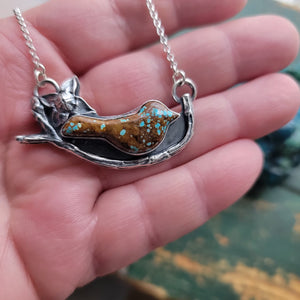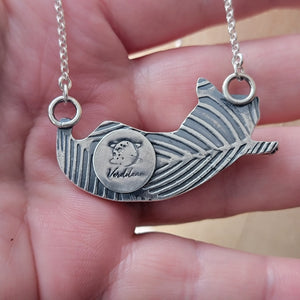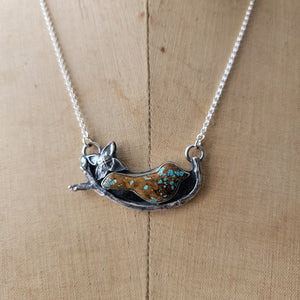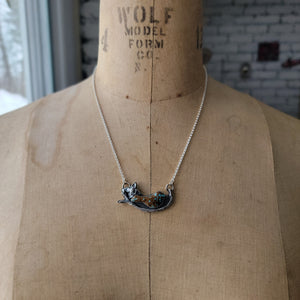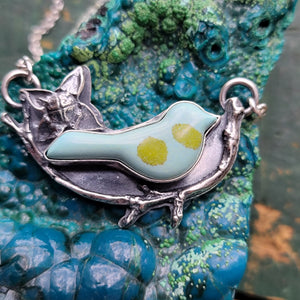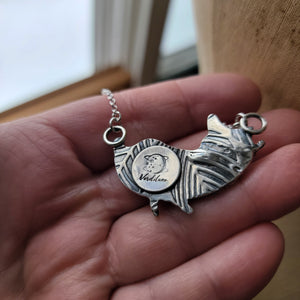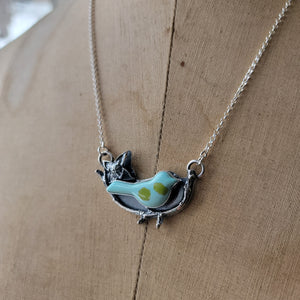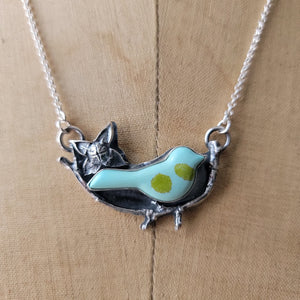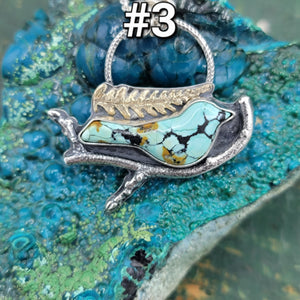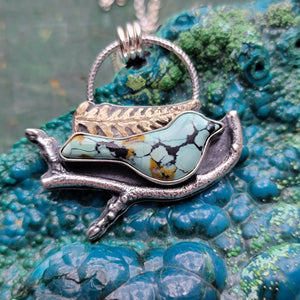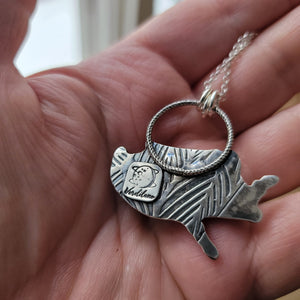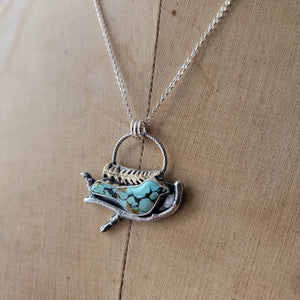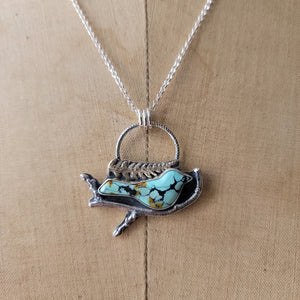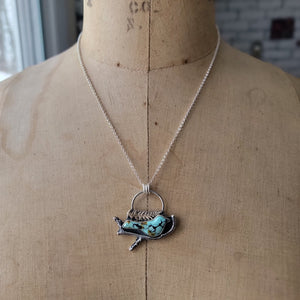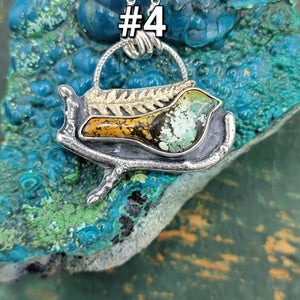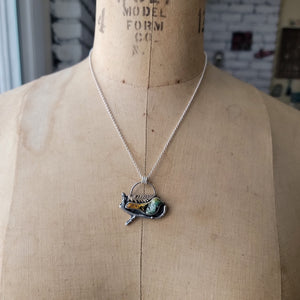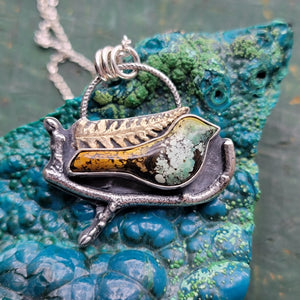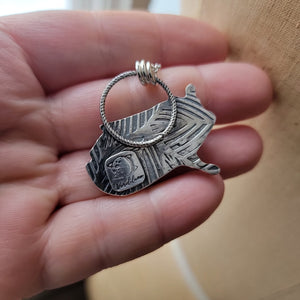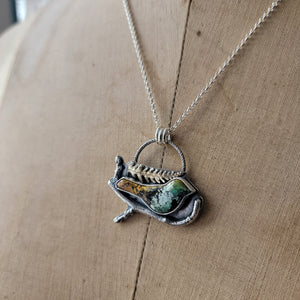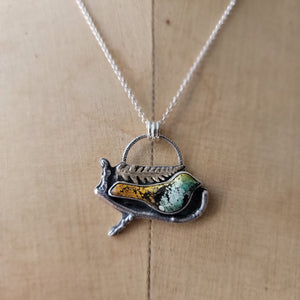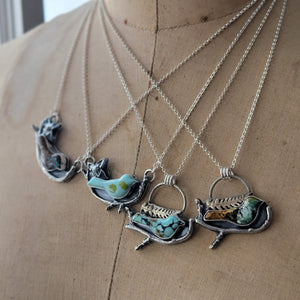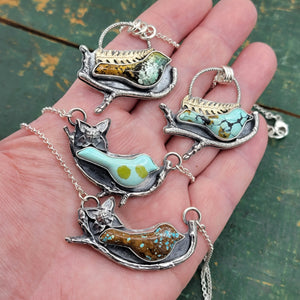 Turquoise Bluebird Pendants in Sterling Silver
Winter in Connecticut has been more like Spring this year, but it snowed 4" last night. I hate snow, and winter, but I love the sound and sight of birds when our REAL spring finally arrives!
Here are 4 harbingers-of-spring pendants, all with turquoise birds cut by Sarah at Sierra Stone Studio. I honestly thing each one is so beautiful, I can't pick a favorite! Each is set on recycled sterling silver, and rests on a solid cast sterling silver twig. 2 are adorned with mock orange seed pods, and 2 have cast brass fern leaves. The reverse sides of the pendants are textured with a very linear leaf pattern. The pendants are oxidized in liver of sulphur, and polished to bring out the highlights of the silver. Sterling silver rolo chains with lobster clasp closures. All 4 hang at approx 19", but I am happy to shorten the chains if desired. Just send me an email after purchase to heathertorre@verdilune.com.