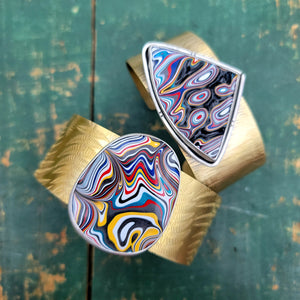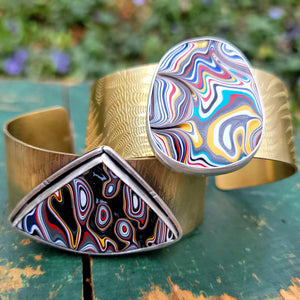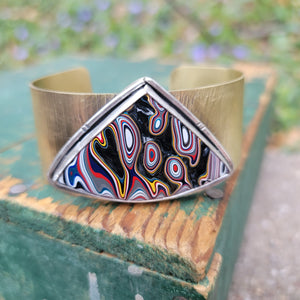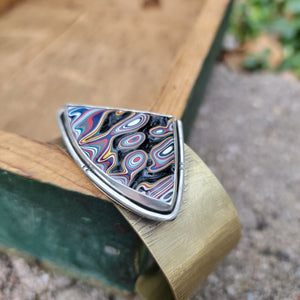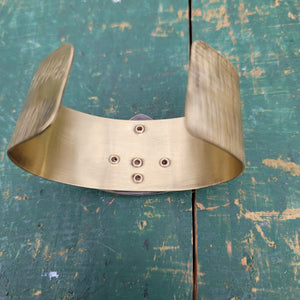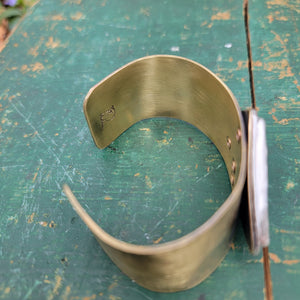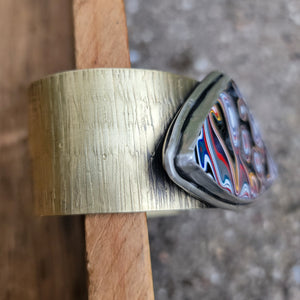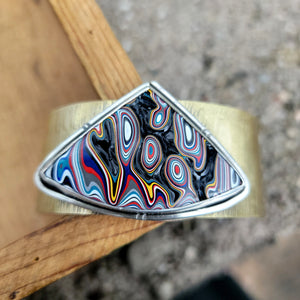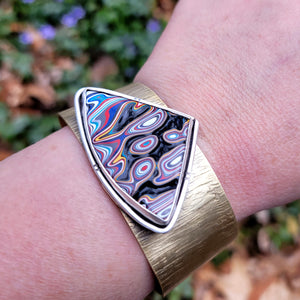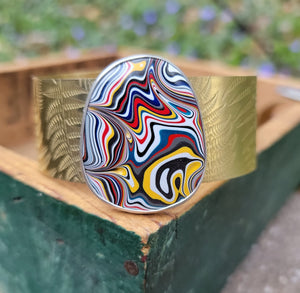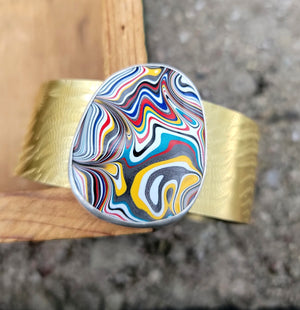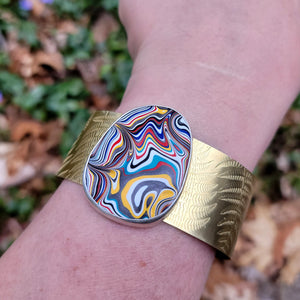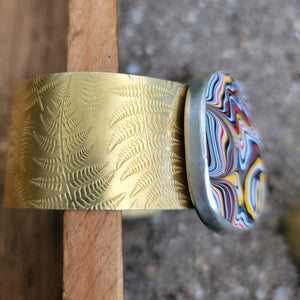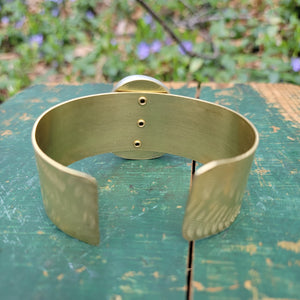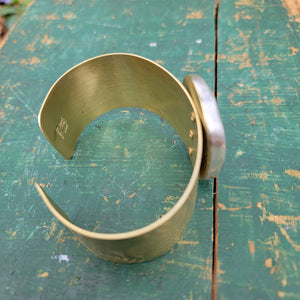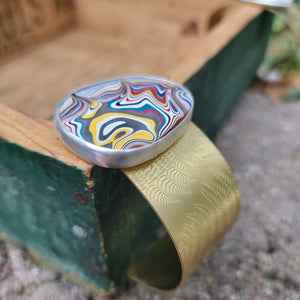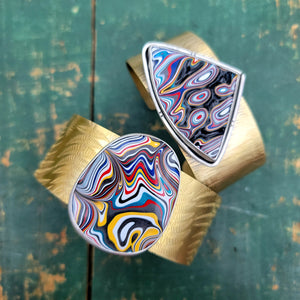 Unisex Fordite Statement Cuff Bracelets in Brass
These cuffs each have spectacular specimens of fordite, which is layers of hardened car paint. (Detailed description below.) These are beautiful and fun for anyone, but especially for an auto enthusiast! The cabs are all set on a base of brass sheet, with sterling silver bezels. Each setting is riveted to textured brass bands.
Triangle specs: this stone has smooth indentations that remind me of a topography map. Such a cool texture with gorgeous colors - even a sprinkling of metallic silver and turquoise blue! Cab measures 2" wide × 1 3/8" tall. Bandihas a woodgrain textured and is 1 1/4" wide.  Adjustable to fit a small to medium large wrist (size 6-8.5). Weighs 1.8 oz.
Egg Oval specs: This stone also has  some cavernous texturing & a wild swirling pattern. More metallic silver, royal blue & a large swirl of metallic turquoise blue! Tband is textured with a fern pattern. Cab measures 1 5/8" long × 1 3/8" wide. Band is 1 1/4" wide. Adjustable to fit a medium-large to extra large wrist. (size 8-10) This cuff weighs 2 oz.
Copper and brass will oxidize with wear, but is easily cleaned with a polishing cloth.
Fordite, also known as Detroit agate or Motor City agate,[1] is old automotive paint which has hardened sufficiently to be cut and polished.[2] It was formed from the buildup of layers of enamel paint slag on tracks and skids on which cars were hand spray-painted (a now automated process), which have been baked numerous times.[3] In recent times the material has been recycled into jewelry.[4]