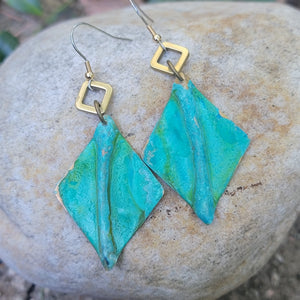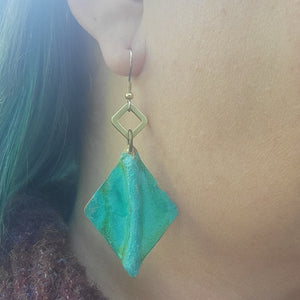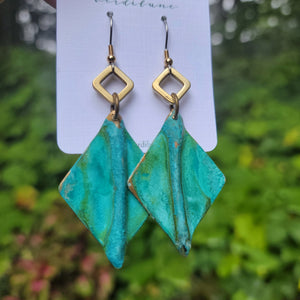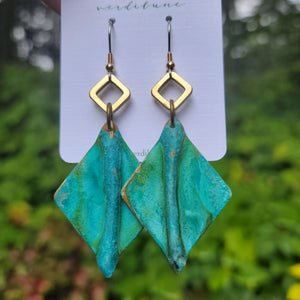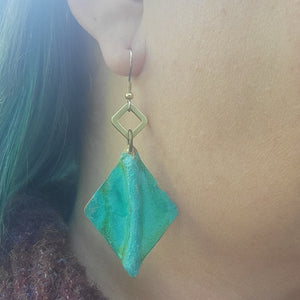 Verdigris Green Fold Formed Brass Drop Earrings
Rustic fold-formed brass sheet has been cut into rectangles and given a verdigris patina. Sealed with protecta-clear sealant. Hung on the diagonal as a diamond shape. Stainless steel ear hooks with brass balls. Total length of the earrings is 3".
Each pair will be unique.  Some may have subtle patterns in the patina, some may have more gold brass peeking thru the patina.