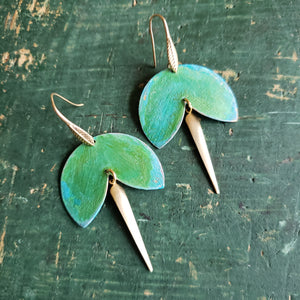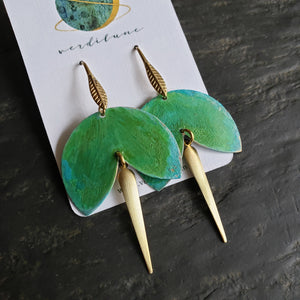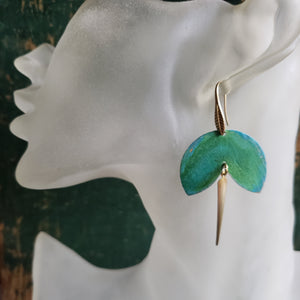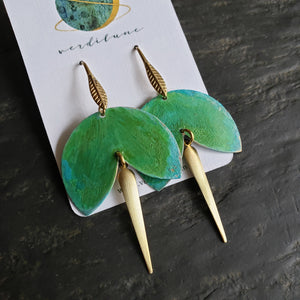 Verdigris Patina Petal Drop Earrings
My favorite lush, deep teal green color!  These brass "petals" were given several coats of this verdigris patina, sealed with acrylic, and hung from raw brass leaf pattern ear wires. The patina is on both sides of the petals. Total length of the earrings is 2 3/4".
Each pair will be unique.  Some may have subtle patterns in the patina, some may have more gold brass peeking thru the patina.