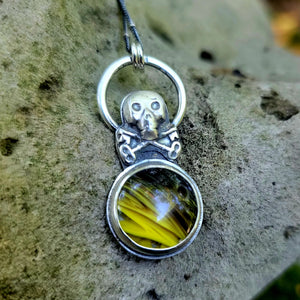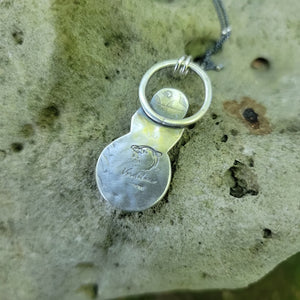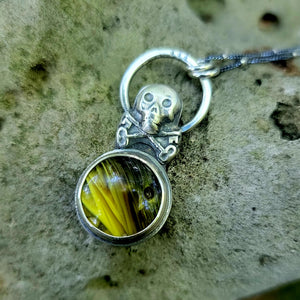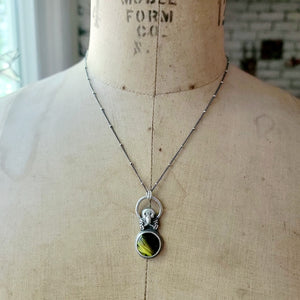 Wicked Rosarita Skull & Crossbones Pendant in Sterling Silver
This edgy "stone" is a super cool specimen of Rosarita. Rosarita is an increasingly rare and pricey by-product of gold smelting up until the 70's. Here is a small description, but Google it for more info.
"Rosarita is a by-product of gold smelting. Smelting gold is the process of extracting gold from an ore it is combined with. Essentially, when an ore that is gold-bearing gets heated to high temperatures, gold sinks down to the bottom and the non-metals solidify into boulders of red and orange." - and occasionally yellow!
Usually this material comes in reds and oranges, but this stone has stripes & swirls of yellow, black & clear. Set in a smooth sterling silver bezel on a layer of recycled sterling silver sheet. Above it rests a detailed vintage-style skull & crossbones impression in fine silver.
Hangs from an 18" oxidized sterling beaded chain, with lobster clasp closure.